One-Day Sale at Luxe!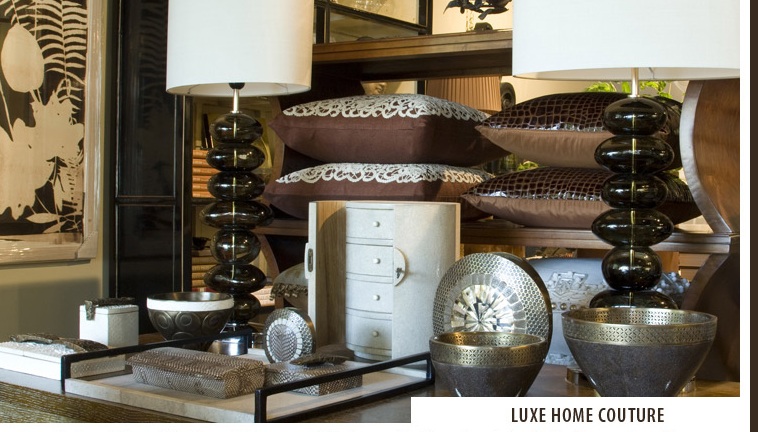 Stop! Don't leave for lunch yet! I've got some information that might just alter your plans.
Today only (yes ONLY) you can take 40% off any one item at Luxe Home Couture and 20% off any additional purchases! Even special custom order items are getting the 20% discount treatment!
If that weren't enough of a reason to stop in, they'll also have a selection of sparkly Donald Haack jewelry on display for you to peruse and purchase (though the gems aren't included in the sale—bummer).
Whatever your excuse for needing a shopping fix ( A. To beat the muggy, rainy blues. B. To get a jump start on your Christmas List. C. Because you're having an awesome hair day and want to celebrate it), this is the perfect place to do it.
See, now aren't you glad you didn't run out the door before reading this post?