One-Party Rule, the Employment Shell Game, and Other Trifles
The influence of 'outside money' in states besides North Carolina, and a fond farewell to an overpaid boy wonder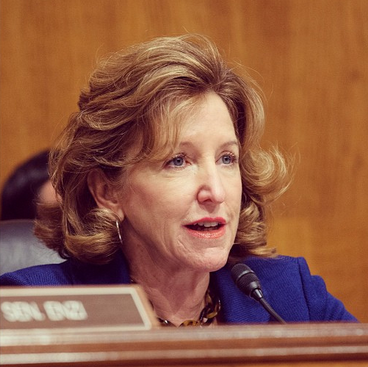 Some quick hits for a Monday:
The New York Times has been running a revealing series on the most significant political story of our age: the post-Citizens United buying of state political systems by rich people with agendas to push.
Republicans have done the most aggressive work, although Democrats have begun to catch on as well on such issues as pot legalization and same-sex marriage. Still, as we've seen here, giant chunks of outside money can land like a bomb in the middle of gubernatorial and legislative campaigns.
Congressional campaigns, too, as a recent N&O editorial points out. The Koch brothers' Americans For Prosperity has spent $4.2 million on ads that slam U.S. Sen. Kay Hagan for her support of Obamacare.
This is part of a national Republican effort aimed at tying Obamacare to vulnerable Democratic members of Congress, especially in the Senate, which the GOP needs six seats to recapture.
The campaign aims at four incumbent Democratic Senators in particular because (in three cases) they hold office in Republican-dominated states: Mark Begich in Alaska, Mary Landrieu in Louisiana and Mark Pryor in Arkansas. The other one, of course, is Hagan, who may be the most vulnerable of the four.
Lamenting the influence of "outside money" in political campaigns these days is like trying to shore up a dam after it's burst. Citizens United took care of that. The long-term result could be a loose confederacy of sovereign states with minimal uniformity or sense of national solidarity — what the American right has wanted for generations. We're well on our way.
Gov. McCrory has been pushing a theme dating back to his campaign days: the "Carolina Comeback," the supposed miracle he and the General Assembly have wrought by slashing tax rates and gutting regulations to attract corporate jobs. From the AP:
McCrory was the keynote speaker at the Annual Economic Forecast Forum hosted by the North Carolina Bankers Association and North Carolina Chamber. The crowd of about 1,000 people at the luncheon were friendly to McCrory's pro-business message, giving the governor a standing ovation as he took the stage.
"We had the highest tax rates in the Southeast," McCrory said. "… We think this tax reform, which lowered your corporate tax rates and lowered your income tax rate, will help existing businesses grow and help in the recruitment of new businesses, and we're already seeing a very positive impact."
Well, some people are.
McCrory cited the 2 percentage point drop in the state's unemployment rate since he took office last January as evidence of the success of his administration's agenda.
That state's 7.4 percent unemployment rate is still higher than the national average, which has also declined in the past year. The size of the state's total labor force has also declined as economists have said many unemployed people gave up looking for jobs, while the number of people actually employed has grown very modestly by about 6,100 workers.
McCrory expressed no regrets about his decisions last year to eliminate financial assistance to the long-term unemployed and the refusal to expand Medicaid coverage to hundreds of thousands of low-income workers under the federal Affordable Care Act. Both decisions have been criticized by economic and health policy experts, who say the loss of billions in federal spending in the state has slowed, not aided, North Carolina's economic recovery.
Playing a shell game with unemployment figures is a common enough practice in both parties. But this one is especially shameful, as it serves to mask a historic drop in job opportunities for North Carolinians.
I'm going to cite Paul Krugman here. I usually don't do that. But the evidence he presents that actual job growth under McCrory has been anemic, hardly enough to justify cutting off benefits — that, remember, these people have earned — is damned compelling:
The unemployment rate did fall — but this was due to a large drop in the labor force, as the number of people looking for work fell. Why? Well, a likely explanation is that some of the unemployed continued to search for work, and were therefore counted in the labor force, despite low prospects of finding a job in a depressed economy, because such search is a requirement for those collecting benefits. Take away the benefits, and they drop out. Now, labor force participation has fallen nationally as well as in North Carolina, and the state's labor force began dropping before the benefit cuts, so that the case for claiming that reduced benefits actually reduced job search isn't ironclad. Still, it's worth emphasizing just how extraordinary the changes have been …
Again, if there were anything to the theory that cutting unemployment benefits encourages job search and somehow translates into higher employment even in a slump, harsh policies should work better at the state than at the national level. But there is no sign at all that North Carolina's harshness has done anything except make the lives of the unemployed even more miserable.
Makes perfect sense. How does the state Department of Labor calculate the unemployment rate? By counting the number of people receiving unemployment benefits. Once they're cut off from benefits, they leave the system, and, as far as the DOL is concerned, they cease to exist.
Convenient for someone looking for evidence of an economic miracle, don't you think?
Finally, the state of North Carolina has bid farewell to one of its most celebrated public servants, Ricky Diaz, the 24-year-old wunderkind with the bloated salary, advanced sense of entitlement and finely honed stonewalling skills. He worked for Chris Christie before coming here. Perfect.
Now he's off to work for FP1 Strategies, a major Republican political strategy and communications group. Good for him. Some of North Carolina's journalists are scratching their heads about Diaz's rapid ascent, given his lack of experience and the many fiascos he had to fail to manage as spokesman for DHHS.
These folks do not understand the Republican Party. Diaz, McCrory's former campaign spokesman, was not hired to DHHS and paid $85,000 to help a government agency work better, serve the public and provide information to the media.
Diaz was there to make a mockery of the idea of government, make key connections and get a cush job within the party infrastructure, in the private sector, where the real winners go. Don't think Diaz failed upward. Under the rules of his skeevy Republican insider world, he has succeeded spectacularly.