One serious online registry: myregistry.com
A one-stop registry that makes gift-giving easier!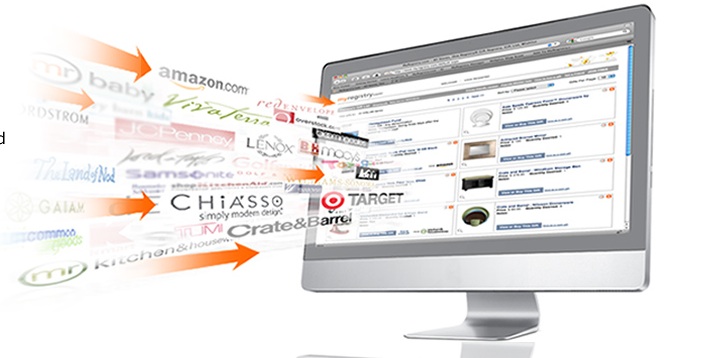 My my my are you gonna love this site … an online registry that literally allows you to register online from almost any store—from Dick's Sporting Goods to Williams-Sonoma. Hubby-to-be wants a new GPS instead of a toaster? You'd really prefer an iPad instead of an ivory cake platter? Both of you are looking for some extra funds for the honeymoon plans? Check out www.myregistry.com.
Seriously, it's kinda awesome. Just like any other registry: log in, enter your info, and create your account—all for F-R-E-E—and guests choose gifts from your list just like any other registry. (I'm guessing they will thank you for sparing them the hunt for item number 79 on your long registry list.)
You can also set up a cash registry so guests can contribute dollars for you to apply to your honeymoon, donate to a charity, a down payment on your first home … you get the idea. You'll have to forgo the Saturday afternoons of traipsing through department stores with scanner guns (I'm sure the Mr. will be happy to) but receiving gifts you'd really like or the funds to help cover some expenses are most definitely worth the trade-off, no?