One Weekend, Two Release Shows from Serfs and The Business People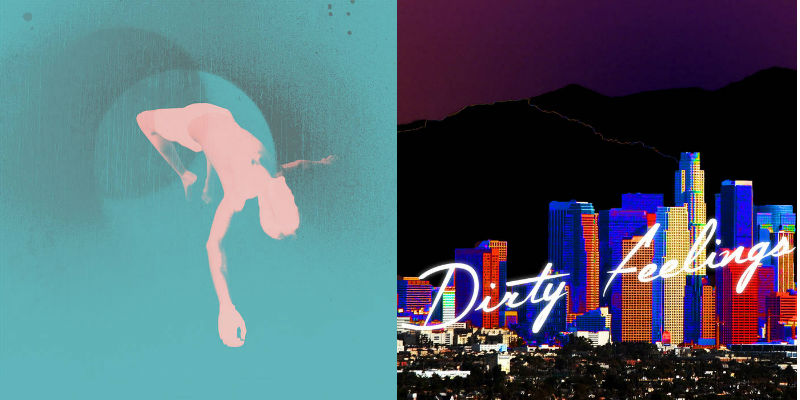 IF FIVE YEARS ago was a peak time for Charlotte folk bands, indie rock has now taken center stage in the scene. Really, the ecosystem of musicians here is probably as varied as it ever has been. But in a week when two respected acts roll out new releases, the theme seems to be indie rock that grooves. "It's definitely a heightened moment for local music," says Serfs singer-guitarist Phil Pucci, commenting on this week's release shows. "[These shows] seem to be a testament to all the stuff that's happening right now."
This week, Serfs release Day Hang, the band's much-awaited first full-length on local label Self-Aware Records. A show at Petra's marks the occasion on Friday (Jan. 29), with Joshua Cotterino, Rapper Shane, Shadowgraphs, and DJ Scott Weaver also performing. A neighborhood away, The Business People unleash a new EP titled Dirty Feeling for a Visulite release party. JaggerMouth, Hectorina, and The Seduction share that bill. Below, we'll take a look at both releases:
***
Serfs' Day Hang begins with "Can't Get Control," a grooving opener propelled by bassist Patrick Doherty. It's the kind of tune that sticks with you for the rest of the day, setting up a motif present for the duration of Day Hang: Pucci's melancholic lyrics paired with songs that make you want to move.
There is a certain amount of shoegazed instrumentation to the record, though, with some tracks recalling the best days of indie rock luminaries such as Interpol. Pucci tells me that much of the record was written following the sudden departure of a band member and a personal break-up. "It's been a cathartic experience," he says. "But when you find a joyful melody that you like, it's going to be nothing but joy, no matter how you got there."
That bittersweet aspect of Day Hang reflects a true-to-life perspective. That makes the record work for most situations, whether you need tunes for somber reflection or a backdrop for your next party.
Sample it below:
***
The Business People aren't strangers to the groove themselves. They are, after all, self-described as "post-funk and a quarter punk since 2010." (It's tough to come up with a description for a band when it's already found the most apt one possible.) Having caught the act at several shows through the years, the most refreshing aspect of Dirty Feeling is a polish that captures the energy of the band's live incarnation. Simply put: This is the best-sounding release from the band yet.
The guys get local anthem points for titling a track "From NC With Love" on the EP, too. This one's a solid representation of The Business People's strengths: singer/rhythm guitarist Nic Robinson's vivid vocal delivery, hooks you can't shake, and one of local rock's tightest rhythm sections. It's the kind of fun you can't emulate.
Stand-outs: "Cocaine Girls" and "Raygun Superstar," which was first released last year as a single.
Sample it below: