Opening Soon: Saddle Up Saloon & Dancehall at NC Music Factory, Tin Roof at EpiCentre
Charlotte nightlife is getting two big doses of country with new venues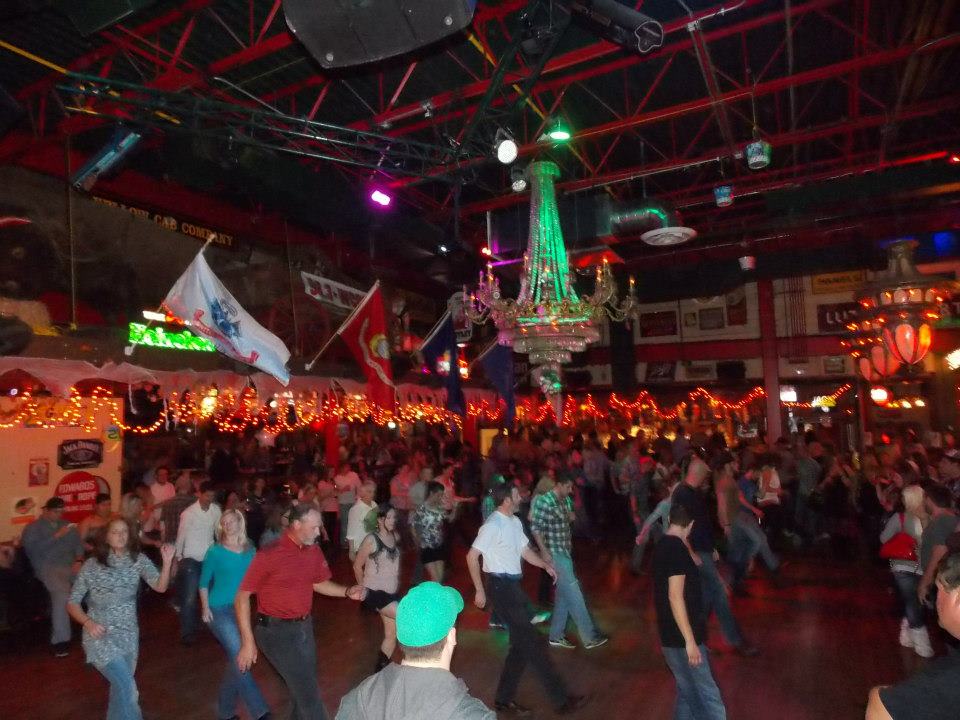 As if we didn't see enough openings in the nightlife scene in 2012, several new bars, nightclubs, and lounges are scheduled to arrive this year. Here are two that should open in the next few months at Uptown's two entertainment complexes: Saddle Up Saloon & Dancehall at NC Music Factory and Tin Roof at EpiCentre. Each will be the first North Carolina locations for the respective growing franchises.
The original Saddle Up Saloon & Dancehall is located in Aurora, Illinois, where it opened in 2009. A second location opened last summer in Indianapolis. Soon it will be Charlotte's turn to experience the nightclub that says it's "two ounces of country, an ounce of rock and roll, and a splash of Southern hospitality." Specifically, Saddle Up is a hit with locals because of its line dancing. According to a press release, free line dancing lessons will be offered twice per night, Wednesday through Saturday at the Charlotte club. Opening at 6 p.m., country music and line dancing will be featured until 10:30 each night, and after you can expect to hear everything from top-40 hits of the last 20 years through today's hottest songs and country favorites.
Saddle Up is scheduled to open this winter in a previously unoccupied space at NC Music Factory, between The Fillmore and Small Bar. (On the other side of The Fillmore in the space formerly occupied by Halo, Automatic Slim's–a Miami-based rock and roll bar–is under construction. But more on that later.) The interior of Saddle Up is being completely built out with country flair in the 12,000-square-foot space, which will feature three bars and a large outdoor patio. saddleupsaloon.com, ncmusicfactory.com.
Over at the EpiCentre, Tin Roof is coming this spring. There are at least 10 other locations of this bar around the country. Tin Roof originated in Atlanta in the mid-90s; then it moved to Nashville in 2002. It would be a few years until it started building into a franchise, but over the last two to three years locations have been sprouting up throughout the South. The Columbia location (pictured right; credit: tinroofbars.com) opened in 2010 in the Vista, and four locations opened in 2012 alone (Birmingham, Indianapolis, Cincinnati, and Louisville). The highlight of Tin Roof is that it features live music several nights a week. It also boasts a rather large food menu for a bar.
At first glance, it seems that Tin Roof will be in direct competition with Whisky River, the Dale Earnhardt Jr.-owned nightclub that was one of the first EpiCentre venues to open in 2008. And last fall, Whisky River expanded with a kitchen and now serves a full lunch, dinner, and late-night menu. There will undoubtedly be similarities in the appeal of Tin Roof and Whisky River, but the music is what will differentiate them. TR primarily features bands while WR mostly features DJs. tinroofbars.com, epicentrenc.com.
And lastly, if you have yet to visit Charlotte's newest hotspot Label, which opened in October at NC Music Factory, below is a video recapping what you've been missing.
In coming weeks, I'll blog about more nightlife venues that are scheduled to open soon in Charlotte.

Be sure to bookmark www.charlottemagazine.com/Blogs/Dusk-Till-Dawn to stay plugged into Charlotte nightlife. Follow me on Twitter @HollidayInk; email me at jarvish@grownpeopletalking.com.