Opening Soon: Tory Burch at SouthPark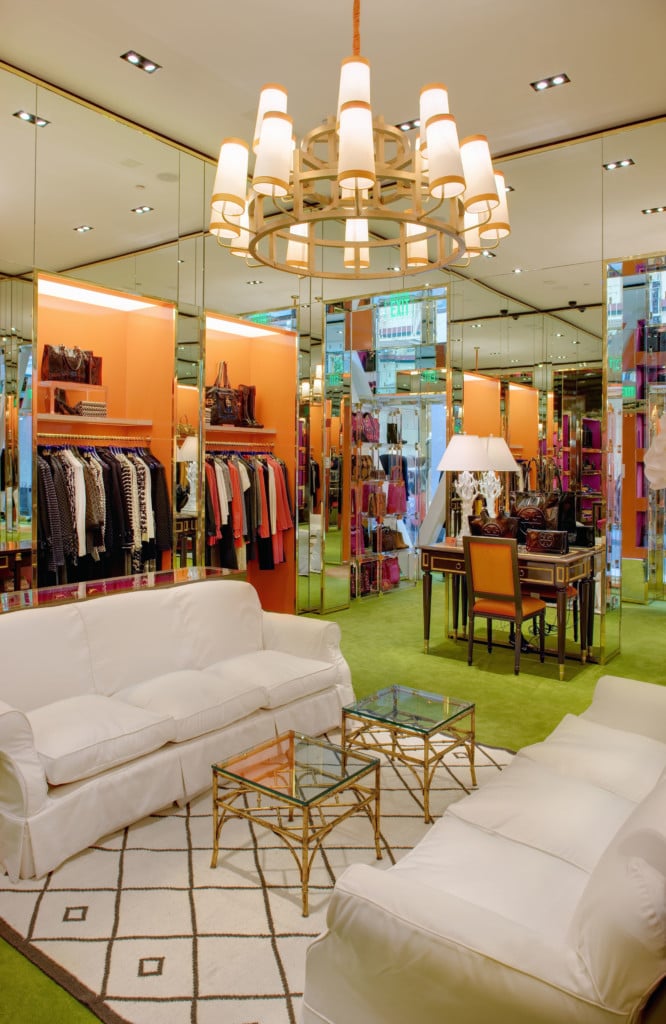 My affection for Tory Burch really defies words. I aspire to own entire wardrobes full of her classic, colorful designs, but as of yet, I only own one item: my beloved, worn-into-the-ground brown crocodile wedges with her signature emblem on the toe. (I love them so much that I even mention them in my official bio right here on this very blog.) They were a Christmas gift in 2008, and I've worn them roughly 375 times in the last two years. I may actually be buried in them one day.
Needless to say, I am pretty ECSTATIC that she's opening a store in SouthPark Mall this July. The store is slated to open on July 16 in the spot where (the dearly-departed) Billy Reid once was. The gorgeous picture above is of another of Tory's similar boutiques in another city – I wonder how they feel about people moving into their stores permanently? Probably not great. I'll just have to save up my precious dollars and start shopping there instead!