Opera Carolina announces 2011-2012 season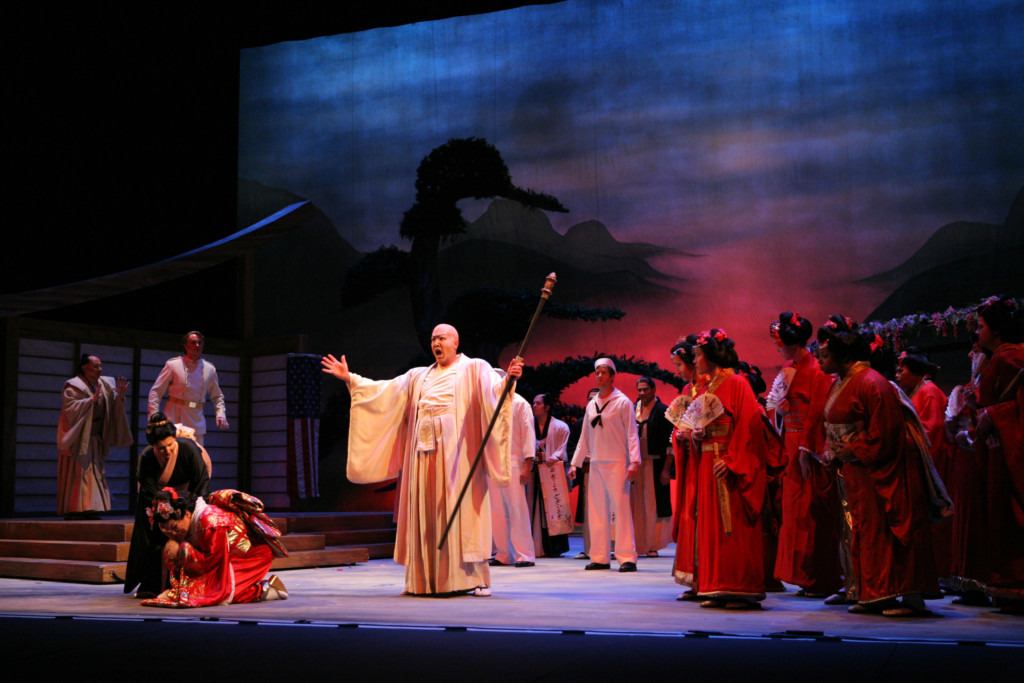 A couple weeks ago, you might have read about the announcement of Theatre Charlotte and Actor's Theatre of Charlotte's 2011-2012 seasons. The preparations for next year continue with Opera Carolina, who just unveiled their upcoming season. The company, which is finishing up their 62nd season with a performance of H.M.S. Pinafore in May, revealed their plans to produce three classic opera productions, all of which are nothing short of epic drama. The Pirates of Penzance these are not. Here's what's on board for OC:
Il Trovatore, by Giuseppe Verdi
Directed by Jay Lesenger and conducted by James Meena, this Italian opera (supplemented with English subtitles) is one of Verdi's crowning achievements, and is one of the most frequently performed operas anywhere in the world. It was written by Verdi between his Rigoletto and La Traviata (performed by OC this past year…see our Q&A with Dan Boye, who played Baron Douphol in the production).
Set to a libretto based on a Spanish novel (opera, we've found, is full of such artistic overlap), this tragedy is driven more by Verdi's sweeping score than its plot, widely agreed to be one of the most intricate in operatic history. We'd advise pouring over a summary before heading to this one, as there are about 37 characters each hell-bent on vengeance over some past romantic or familial faux pas. Try the summary on Naxos.com, and keep an eye out for Opera Carolina's summary closer to the date.
Madama Butterfly, by Giacomo Puccini
This 20th century work by Puccini currently holds the number one spot on Opera America's list of the 20 most performed operas in North America. But even if you've already seen one of the countless performances, its tragic appeal has hardly faded.
Directing OC's production will be Leslie Swackhamer, while Korean-American soprano Yunah Lee will take on the role of the scorned Cio-Cio San (Madame Butterfly). Lee has played the doomed dame for no less than 15 different opera companies across the world, and performing aside her as Lieutenant Pinkerton will be Fernando Portari, who's previous credits include roles with Teatro alla Scala.
Eugene Onegin, by Peter Ilych Tchaikovsky
Tragedy and heartbreak continue as OC stages this production, with a score by Tchaikovsky based on the novel by Russian poet Alexander Pushkin. Directing is Brian Deedrick, along with performances by the dancers of North Carolina Dance Theatre, and choreography from Mark Diamond.
A struggling Russian artist during the 19th century, Onegin (Vasily Ladyuk of The Metropolitan Opera) befriends the adventurous poet Lensky (Anthony Dean Griffey). Lensky introduces him to the sister of his girlfriend, the lovely Tatyana (Dina Kuznetsova), who immediately falls for Onegin. Onegin rejects her, and six years go by before the two are reunited and discovery that the heat and heartache between them is far from healed. Also making an appearance as Prince Gremin (Tatyana's meanwhile husband) is Kristopher Irmiter, an OC regular who we interviewed in Charlotte magazine's September 2010 Fall Arts Preview.