Opinion: A Court's Rejection of HB2's 'Accommodation' Ruse
A federal court ruling Tuesday undermines a central argument behind HB2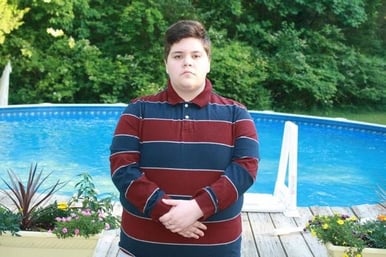 It's not hard to see the implications of the 4th U.S. Circuit Court of Appeals' ruling today in G.G. v. Gloucester County School Board on North Carolina's House Bill 2. The federal court, in a 2-1 ruling that sent the case back to U.S. District Court, accepted the argument of a transgender Virginia high school student (and the U.S. Justice Department) that gender identity, not gender at birth, should be the deciding factor in determining which bathroom he should use—and that denying him that access, as his school did, can be reasonably argued as discriminatory.
You can find summaries of the case in news stories everywhere this evening; also, I wrote in detail in November about the case's importance in North Carolina politics, especially the governor's race. I just want to point out one important detail from the court ruling that applies in particular to HB2.
The law allows schools and other public agencies to provide "accommodations such as [a] single occupancy bathroom or changing facilities upon a person's request due to special circumstances." Last week, Governor Pat McCrory echoed the language in his HB2 executive order, explaining in an interview later that it was an attempt to serve "the unique needs of someone who's transgender."
One thing the federal court ruling makes plain is that such an "accommodation" worsens rather than solves the problem. Defenders of HB2 will make hay over Gavin Grimm, the transgender student, being able to use a separate, unisex bathroom—saying, in effect, not even a unisex bathroom is enough to satisfy him?
But the relevant fact here isn't that the nurse's office bathroom the school forced Gavin to use, after seven weeks of using the boys' bathroom without incident, is unisex. It's that it's separate, and the stigma that results is central to the discrimination, as a psychologist who testified in the case said:
[A]s a result of the School Board's restroom policy … G.G. is put in the humiliating position of having to use a separate facility, thereby accentuating his "otherness," undermining his identity formation, and impeding his medically necessary social transition process. The shame of being singled out and stigmatized in his daily life every time he needs to use the restroom is a devastating blow to G.G. and places him at extreme risk for immediate and long-term psychological harm.
Forcing a transgender person to use a separate bathroom, in other words, isn't any more of an accommodation than the back of the bus was, or separate drinking fountains. It's just another way to quarantine the undesirables under the guise of a "common sense solution."