Opinion: A Different Route Home, A New Perspective
An executive coach says a simple decision during your commute may help you see more than just the city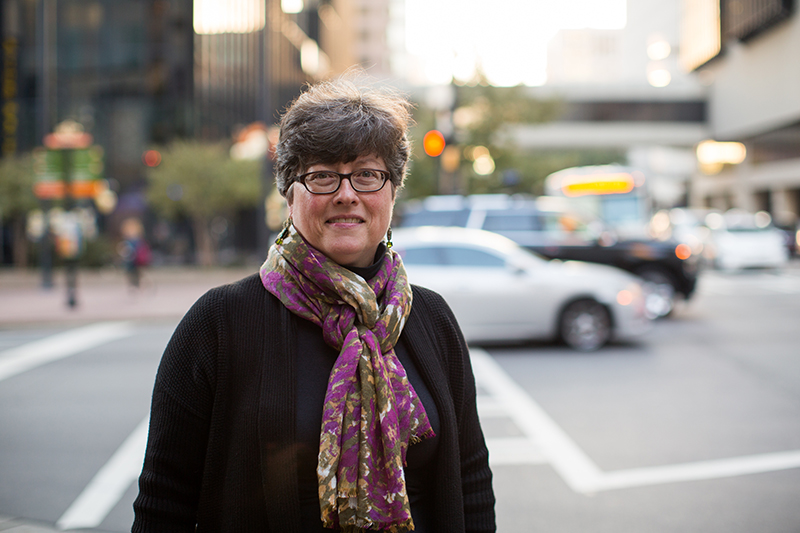 IT WAS LATE,1 a.m. or so, and I decided to take a different route home from work.
This was a few years ago. Back then, I usually took the nearest route out of uptown, preferably one with few traffic lights. Instead, this time, I turned left onto College Street, thinking the thoroughfare would be lightly traveled at night. Then I neared the EpiCentre. The sidewalks were filled with activity, and it took me a minute to realize the taillights ahead of me weren't moving. Taxis awaiting customers blocked most of the lanes of traffic.
Suddenly, I was wide awake again. Changing your vantage point, even in small ways, can lead to insights that renew your energy and focus.
Here are three ways to recharge by changing your perspective while you're out and about.
TAKE YOUR USUAL ROUTE at a different time of day. Charlotte's changing rhythms repeatedly surprise me, as they did on College Street that night.
TAKE A DIFFERENT ROUTE. Charlotte's spoke-and-wheel road system provides lots of options. If you favor Providence Road, jump over a spoke or two and try Park, or Randolph, or Monroe. Have you ever noticed that you can see the Bank of America tower from many of the hills on inbound roads?
TAKE A ROUTE THAT'S CHANGING. North Tryon Street has been reconfigured to accommodate a big chunk of the Lynx Blue Line extension's 9.3-mile route from uptown to UNC Charlotte. The light rail line looms over the road, and its multistory parking lots punctuate the landscape. Notice the development, and think about how it's changing surrounding neighborhoods.
What will you see when you look with fresh eyes?
ALIX FELSING is an executive coach, teacher, editor, and former journalist. She helps people navigate change more effectively. Reach her at alix@alixfelsingconsulting.com.