Opinion: Charlotte Reacts to Death from Rare Amoeba With Jokes, Emojis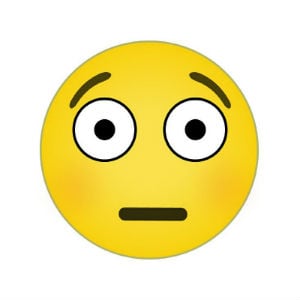 TWITTER, in its most basic form, is a way to curate. We use 140 characters to create the funniest, smartest, most engaging versions of ourselves. That alone doesn't seem to be a problem, as that urge to maintain and control our public personas precedes modern technology. The immediacy is what makes a service like Twitter different. We often offer our quickest thoughts, the ones that are humorous or snappy, the hottest takes and turns of phrases. It's easier to be frivolous than thoughtful.
On Sunday, an 18-year-old Ohio woman died from what's suspected to be a rare, brain-eating amoeba. She may have contracted this at Charlotte's U.S. National Whitewater Center on a June 8 visit. Charlotte Twitter quickly responded to the breaking story on The Charlotte Observer's website.
Some people made jokes. Others retweeted the news with cute emojis with shocked expressions. In an effort to put a personal stamp on a developing, admittedly bizarre story, social media users took the quickest path. It's natural to react to something horrible with a horrified response. Yet, there was a certain flair to the discussion that exposes the base problem of Twitter culture. It was as if a Game of Thrones character was being discussed, not a real, recent high school graduate who had plans for college this fall. Just a few of the reactions:
"Yikes!"
"I was soooo close to buying a season pass to the @usnwc until someone died from a brain eating amoeba after visiting [nervous emoticon]"
"Never swimming again!"
"Just another piece of evidence showing that going outdoors is a highly overrated venture"
"I know a few folks that'd starve a family of these things to death! Lol."
"… I knew there was a reason I never wanted to go."
"Brain eating amoeba … I knew there was a reason I hate and avoid Charlotte layovers! #amoeba #nobrainnoheadache"
"Just was planning a trip yesterday to the whitewater center in Charlotte… That came to a screeching holt today. [flushed emoji] [no good emoji] #amoeba #nothanks"
And dozens and dozens of different emojis.
The rarity and frightening nature of the situation, of course, are partly to blame. This amoeba, Naegleria floweri, lives in warm freshwater, where it can infect humans when inhaled through the nose. And instead of consuming the bacteria to which it's normally accustomed, it moves into the human brain and eats. The CDC says this has happened to 133 people in 54 years. It's a figure that was quickly thrown out there amid the social media discussion. Still, mock-fear of the water became one of the overused punch-lines of the conversation.
There seems to be an ongoing discussion about Charlotte's culture. Does it exist? Is it stale or buttoned-up? First: Of course culture exists. The notion of the city being a cold banking town with no character is antiquated and silly. Anyone who lives here and participates in all the things the city has to offer knows there's something beyond that now. But sometimes we are still a bit stale. It's a product of this being a place that's widely regarded as polite and nice.
Social media, in its brevity, can strip otherwise caring individuals of context. And these singular dispatches don't come with the assumption of one saying, "… and my condolences to the family." Our real personalities just get lost in the race to the react. We forget ourselves.
So, a suggestion: No matter how shocking, rare, or frightening a story may be, pause for a moment and take your mind "IRL." Consider whether, if you were being told this story over a face-to-face lunch, you'd respond to someone's death with a smirking hot take. Your eyes wouldn't bug out, cartoonishly freaked out as if that's an acceptable reaction to tragedy. This isn't a matter of policing language, or making new social rules. But when news breaks and a person's life has ended, I wonder if amid our curation, we can look at our endless range of emotions present at the time and consider "empathy."
We're good folks, y'all. And it's OK if our social media feeds populate a little slower to reflect that.