Opinion: Don't Do In the Double Door, Charlotte
Please, CPCC, we beg you—don't kill this slice of Charlotte cool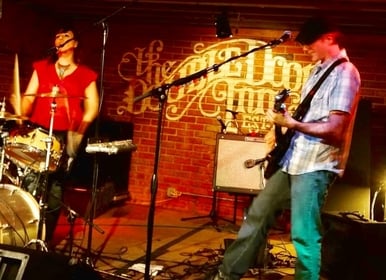 The Double Door Inn, housed in a 79-year-old house on Charlottetowne Avenue in Elizabeth, has welcomed live music acts to its creaky wooden stage since 1973. Clapton once stopped in, unannounced, to play a set. You can hear jazz there, and funk, and folk, and zydeco—yes, that's Buckwheat Zydeco playing there April 1; holla, Louisiana—in a setting that might be described as weathered-casual, or Late-Period Roadhouse. Grab a pint, settle back at the bar, or hang in back with a date and get your snuggle on as the music plays. There's even a little side patio if you want to light up. The place is … cool. It just is, in the way that only something both tenured and unpretentious can be.
We learned this week that Central Piedmont Community College is negotiating to possibly buy the land the club sits on. The college already has an agreement to buy the property next door, at Charlottetowne and Elizabeth Avenue, and its series of restaurants and bars "for the future growth of the central campus," a spokesman tells the Observer.
Dearest CPCC (and landowners): Take them all if you must. But leave the Double Door. We know you're growing, as Charlotte is, and we're fans, and we want you to thrive. But please, guys, this is an authentic slice of Charlotte cool, an entity far rarer and more valuable than the patch of earth it happens to occupy. This city finds ways to tear down nearly everything in the name of progress, commerce, and practicality. For once, put those considerations aside. This place needs to stay. And, in advance of gentrification creeping up the spine of the west side: You can't have the Milestone, either.