Opinion: HB2 and Where We Go From Here
The legislature reconvenes today. It will not repeal a word of HB2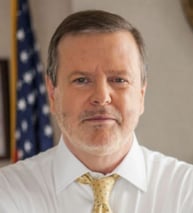 The General Assembly, which begins a short session today, won't repeal House Bill 2— not a word of it, not even the state court claims provision Governor Pat McCrory encouraged them to overturn. Senate President Pro Tem Phil Berger, the gatekeeper for legislation, has already made that plain. So understand that from the start. It's not going to happen.
Which routes the entirety to where it was always headed anyway, the courts. The best explanation of the long-term legal ramifications of HB2 I've found came from The Washington Post on April 1:
Arkansas lawmakers passed a similar law last year, after the city of Fayetteville sought to prohibit bosses, landlords, and shopkeepers from discriminating against LGBT people in a bill that was rescinded soon after. Tennessee's legislature also passed a law in 2011, after Nashville and Davidson County cut ties with businesses that discriminated against LGBT workers.
Though North Carolina's law goes the furthest—it limits what bathrooms transgender people can use — what these three measures have in common is that they were all engineered to test the limits of what the U.S. Constitution allows. The 14th Amendment promises equal protection under the law, meaning that governments can't single out and punish groups of people for no good reason.
But the Supreme Court has been consistently vague about what that promise means for LGBT people. This latest controversy may finally clear some things up.
On Monday, the ACLU, Lambda Legal, and Equality North Carolina filed a lawsuit arguing that North Carolina's new law "violates the most basic guarantees of equal treatment and the U.S. Constitution." Legal experts say this will be a tough case to litigate, but if it proceeds, it has the potential to set a landmark precedent. It may force the Supreme Court to confront a question that for decades it has stubbornly refused to answer: What does the Constitution actually imply about gay rights?
As the case rides the molasses-slow current of the judiciary, prepare to hear a couple of strange arguments. The silliest—one already making the rounds in pro-HB2 circles—is that Charlotte's nondiscrimination ordinance would have abolished, on its face, separate public restrooms for men and women.
This argument appears to have originated with E. Gregory Wallace, a law professor at Campbell University in Raleigh and an ideological ally of people who argue that discriminating against LGBT people represents the free exercise of religion. We'll see how far that argument goes. (The 4th U.S. Circuit Court of Appeals, in its Gavin Grimm ruling last week, dropped a big hint when it said separate bathrooms for men and women do not violate Title IX, the federal civil rights law that prohibits schools that receive federal funding from discriminating on the basis of sex.)
The other is that the U.S. Supreme Court's 1996 ruling in Romer v. Evans (here's an explainer) doesn't apply because the Colorado amendment specifically targeted gay and bisexual people, whereas HB2 merely excludes them from a list of protected classes. That's a silly argument, too—really, what's the difference between "targeting" them by name and pointedly excluding them from a list of everyone else?—but we all know courts can come up with some pretzel logic when they want to.
I think the Supreme Court will ultimately strike down the so-called "bathroom provision" of HB2 on Fourteenth Amendment grounds. But that's me. I'd hesitate to place a bet, except on what already looks like a lock: North Carolina will suffer economically and culturally in the years before a definitive ruling, and probably far beyond.