Opinion: I Need a Minute To Talk About Trees
Charlotte City Council prepares to buy land, save trees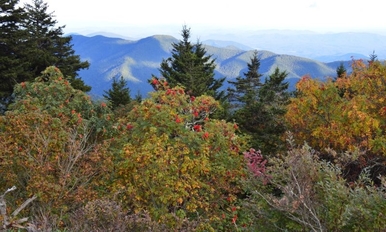 I need to talk about trees. There's this 23-acre plot of land off of, no joke, Plott Road in northeast Charlotte. (Sadly, it's nowhere near Parcel Court or Tract Boulevard.) Tonight, as Ely Portillo reports in the Observer, the City Council is expected to pay $376,000 for the land. The money will come from a city fund, used to purchase land and preserve trees, that developers can contribute to in lieu of preserving or planting trees at developments.
This is a small thing. But when I read the story this morning, I damn near got teary-eyed. It was like seeing a tiny, green sprig emerge from a lava field or a torched and blackened building. My goodness—the city has a fund it can use to preserve trees. Developers pay into it. There's still five acres of mature forest on the property. Young forest is growing on the rest, which was clear-cut seven years ago in a timber-harvesting operation. The city government is using private money, set aside by choice, to save vacant land and trees because they matter, and we should have vacant land and trees, and not everything needs to be a mixed-use development. Wonderful!
I may be making too much of this. But it's something I, and maybe you, needed to hear about today. These are rough days for the city, the state, the nation. The city rioted. The eastern third of the state is practically underwater. The Republican nominee for President, in front of Anderson Cooper, God, the Pope, and everybody, just threatened to imprison his opponent if elected. Fissures seem to be opening in the ground under our feet.
And yet … it's a beautiful day in early autumn, the kind of day when you feel happy to be alive to take it in, and the leaves are starting to turn in the mountains, and a representative government body will buy some land tonight because the land has trees and trees are worth protecting. Listen, children, all is not lost, and I'm even feeling buoyant enough to overlook the presence of Pence Road just south of the land in question.