Opinion: No Go for 'No-Go'
The City Council, thankfully, bags the 'exclusion zone' idea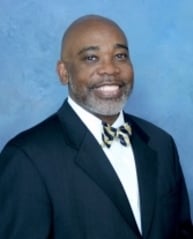 We shouldn't get too excited when Charlotte's City Council merely avoids doing something stupid. But in this case, it's worth registering. The council's public safety committee this week ditched an informal proposal, first floated by Councilman Al Austin, to establish "public safety zones"—a.k.a. "no-go zones"—where criminals wouldn't be allowed to enter.
Austin's District 2 contains some of the city's highest-crime areas, including the Beatties Ford and Rozzelles Ferry Road corridors on the west side. But implementing any kind of exclusion zone system would have raised all sorts of legal and practical issues. How realistic would it have been for Charlotte-Mecklenburg police to enforce the law? Wouldn't establishing no-go zones just sweep the crime into other parts of the city? Would it be constitutional? (Probably not.)
To Austin's credit, he joined fellow committee members Claire Fallon and Greg Phipps in voting to stop talking about the zones, which plopped the final shovelful of dirt on the idea. On to better ones. We need them.