Opinion: On Redistricting Ruling, Temper Your Excitement
Gerrymandering's focus remains on the General Assembly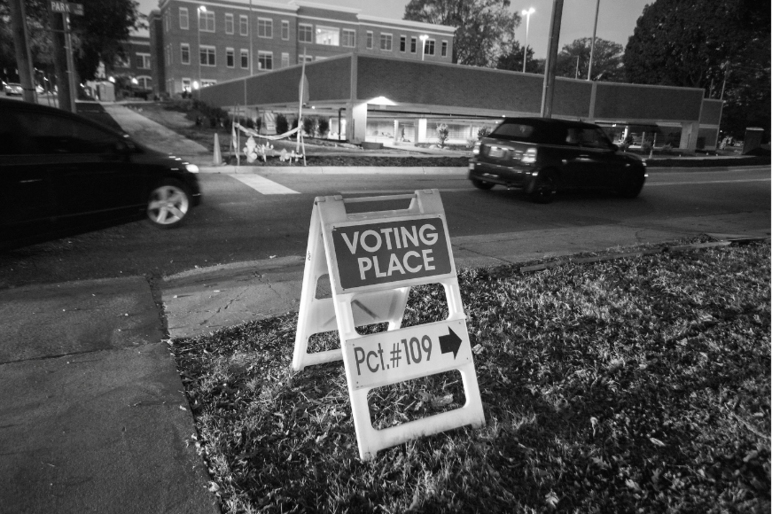 Everyone to the left of the legislature—including the governor, state Democratic Party chairman, and state Democratic Party conscience—hailed as a victory the U.S. Supreme Court's ruling Monday that the lines of two North Carolina Congressional districts were unconstitutional racial gerrymanders. They're right; it is. The districts were the First, in the northeastern part of the state; and the 12th, a twisted monstrosity that contained much of Charlotte and wound its way up Interstate 85 to Greensboro. It was the most grotesquely gerrymandered district in the nation.
But it's just as important to understand what the ruling doesn't mean as what it does. It means that Congressional district lines that legislators redrew in February 2016 after a three-judge U.S. District Court panel ruled them racial gerrymanders—and which were used in the 2016 election, and which resulted in the same 10-3 Republican margin in Congress—will remain.
It doesn't mean anything will yet change with the truly significant prize: the legislative district lines, which another District Court panel ruled in August 2016 were unconstitutional for the same reason. That case is on appeal to the U.S. Supreme Court, and that's where the war could really be won—by forcing legislators to redraw their own district lines, which they manipulated after the 2010 elections, and to an extent unprecedented in the state's history, to lock in their own power.
The legislative lines case, as was apparent last summer, has the potential to undo everything that the courts are ruling unconstitutional and, more important, give Democrats (and maybe independents) half a chance to gain enough ground in the legislature by 2020, the next Census year, to undo the post-2010 gerrymandering or, better yet, move toward a bipartisan redistricting commission, the only permanent cure for the gerrymandering disease. Without a win in that case, you can look forward to another decade of GOP rule in this state, and everything that's meant since 2010.
So, until we get more clarity from the court or legislature, the General Assembly issue is up in the air: the potential for special elections this year, ordered in the August decision but on hold pending appeal; and the lines under which people will vote in 2018 and 2020. Among other things, the uncertainty makes it hard for parties and candidates to decide to run and plan, which would seem to favor the party in power.
But we don't know. About all we can say for now is that the courts have been remarkably consistent in finding that the legislature after 2010 redrew district lines not just to benefit them but to undermine the voting power of minorities. Rulings that uniform should occasion some kind of punishment for the perpetrators. But that's far from assured in this glorious new America.