Opinion: Resisting the LGBT Taliban, and Other Branding Adventures
Reality turned upside down, in three acts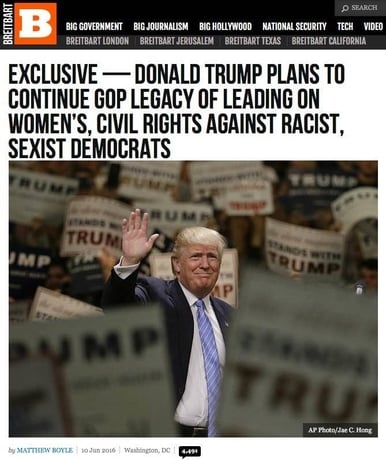 I suppose you hadn't heard that, through a savvy mix of cutting-edge messaging, compelling content, and brand-building best practices, up has been successfully relaunched as down?
1. Ricky Diaz is a spokesman for Governor Pat McCrory. Yesterday, Diaz Tweeted a link to a National Journal story about the lawyer who is the partner of another lawyer who represents Trump University hosting a fundraiser in Washington, D.C., for Roy Cooper. Scandalous! "Can't make this up," Diaz commented, suggesting that this nefarious fundraiser somehow demonstrates a level of seediness greater than McCrory's own vow to support Trump. Or something.
2. N.C. Rep. Dan Bishop's co-sponsorship, and subsequent defense, of House Bill 2 stems from his fear of God rather than man, according to some emails to and from Bishop that the Charlotte Business Journal obtained. Also—despite the horrific persecution he has endured from people who have done things such as send him emails—Bishop is standing firm, an eager-beaver second lieutenant in the Army of the Lord, manning the barricades against the advance of Radical Gay:
A thank-you from a constituent instructed Bishop and his allies not to "cave in to the Politically Correct Taliban! Y'all should have all of the sane states to coordinate and pass these bills on the same day so one state does not have to stand up to these pompous asses alone."
In reply, Bishop wrote, "I LOVE that idea. Taliban. Love that too. Not giving up. Ever." A separate exchange with another supporter included a declaration by the lawmaker that "the LGBT movement jeopardizes freedom."
Someone, anyone, please free us from the iron grip of the LGBT Taliban, they who force us to attend Cher concerts under threat of death! We will welcome you as liberators!
3. I wrote something recently, probably this, that induced a Raleigh-based Republican operative named Mark Lisella to try to educate me via Twitter. He passed on a few articles, such as this one from the John Locke Foundation's Carolina Journal, that seek to demonstrate that tax cuts are good because when you cut people's taxes, they pay less in taxes.
This, see, invalidates my view, which is that when you cut people's taxes, they pay less in taxes, and so needed public services crumble, and people needlessly suffer and die as a consequence. I can see clearly now. The brain is gone.