Opinion: SCHOLICIDE!
Or, CMS 'takes back' a school building it owns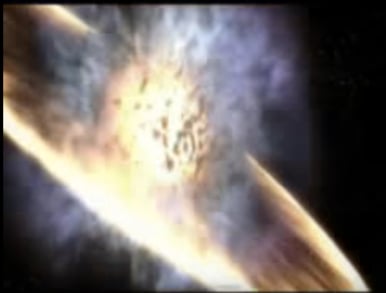 Has Charlotte-Mecklenburg Schools declared war on charter schools? Has it sent in the jackbooted administrators and support staff? Is it "going nuclear"?
Is CMS, in short, the Galactic Empire to Veritas Community School's Alderaan?
Veritas, the charter in question, leased—rent-free—a vacant elementary school building in the Villa Heights neighborhood in August and began renovating it. The lease was technically a 10-year agreement, but CMS could reclaim the building by announcing in November of any year that it would take over at the end of the school year.
This month, CMS did just that, telling Veritas operators that it needed the Villa Heights school to host an academy to improve graduation rates at nearby Garinger High. The Veritas folks expressed their state of miffage at a school board meeting this week, but the board voted 7-2 to have Garinger use the building.
"I still see it as my building," Veritas founder Katy Ridnouer told the Observer's Ann Helms a few days before the meeting.
It's not. A few things to remember:
Charter schools use taxpayer money to operate outside of local school systems.
The CMS board agreed to reimburse Veritas in full for renovation costs.
Charters, which have replicated throughout North Carolina since the legislature lifted a cap on their number, do not exactly boast a spotless success record.
According to Helms' Observer story from the school board, "Several Veritas speakers urged board members to see charter schools as partners in public education, not competition for students and money," which is an interesting view of a system in which the entire point is to draw students and money out of public schools.
Finally, CMS told Veritas in the summer that it did not anticipate an immediate need for the building but that it couldn't guarantee one wouldn't arise.
So, to answer the questions above—and the hyperventilating Charlotte Agenda headline, "Is CMS playing dirty in its battle against charter schools?"—er … no. Next planet.