Opinion: Sympathy For a Child Porn Addict
Christian Hine, once Lt. Gov. Dan Forest's chief volunteer in Charlotte, goes to prison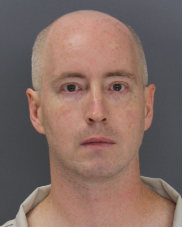 "(H)ad we not blocked the Charlotte Bathroom Ordinance from going into effect, sex offenders and pedophiles would have had full access to our women and children in bathrooms around the state," Lt. Gov. Dan Forest, echoing a familiar argument, said last month when the NBA pulled its planned 2017 All-Star Game out of Charlotte because of House Bill 2. "The NBA knows the economic hit North Carolina will take from this decision. I wish the NBA would likewise acknowledge the pain, sorrow and devastation a child or woman feels when they are exploited."
You may have heard by now that Christian Hine, a longtime local conservative activist who served as the Mecklenburg County chair for Forest's 2012 campaign, has been sentenced to two years in prison in South Carolina for possession of child pornography.
I don't mean to suggest that Forest knew one of his campaign chairs had a child porn problem, or that Hine is deserving of mockery, condemnation, or schadenfreude. Hine has a problem. He committed a crime. He will serve his sentence. He's receiving professional help, as he should.
There's just something that ought to be pointed out here. The pre-sentencing memo Hine's lawyers prepared for court is slathered in thick layers of compassion:
We ask this Honorable Court to craft a sentence that takes into account Christian's exceptional qualities, the uncharacteristic nature of his offense, and the recognition that Christian has faced his addiction and is building a stable and successful life with intensive support from his community …
Christian Hine is an outstanding young man, from a devoted family. His descent into depression and pornography abuse was as swift as it is tragic …
His future seemed bright …
It is difficult to understand how Christian ended up in such a terrible place.
They were his lawyers, so of course the document is shaded to Hine's benefit to try to earn their client house arrest. But there's a loud echo here of another case in which the "exceptional" product of a "devoted family" earns a degree of empathy unavailable to others. At least Hine went to prison, and one would hope that the holder of state office on whose behalf he campaigned will one day extend similar empathy to those LGBT citizens he believes enable untold exploitations of children that haven't happened.