Opinion: The McCrory Campaign's Brazen Braeburn Bullsh*t
Why did the governor's campaign slap a company that decided not to pull out of North Carolina?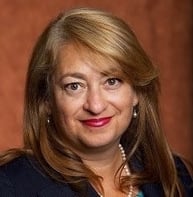 It wasn't long after PayPal's House Bill 2-inspired withdrawal of its expansion plans in Charlotte last month when Governor Pat McCrory and other state leaders appeared to light on their preferred response. In short, McCrory & Co. argued, they're hypocrites, guilty of "selective outrage," even "bullying."
I'm sure you could host a robust panel discussion about whether these charges are true or not; I'd offer that corporate hypocrisy and influence-wielding didn't begin with the HB2 backlash and hasn't seemed to bother McCrory until now. But that's not really the point. Leaving aside the claims themselves, exactly what do the governor, legislative leaders, and the N.C. Values Coalition imagine this line of attack will achieve? They might win some votes in November from people spurred to defend the Old North State from these carpetbagging job creators. But that seems an awfully modest and short-sighted goal. Just how do they think the national and international business communities will react to the state of North Carolina likening private employers to schoolyard thugs?
For that matter, how will they react to the governor's re-election campaign flat lying through its teeth about a company's reluctant choice to proceed with its own investment in North Carolina? WFAE-FM's Tom Bullock did a superb job this week with a story about a McCrory campaign release about a New Jersey company, Braeburn Pharmaceuticals, and its plan to move ahead with a $19.9 million manufacturing and research plant in Durham County.
Read the Braeburn release. It makes a few things clear. 1. The company strongly considered not coming to North Carolina because of HB2. 2. The company met with Attorney General and gubernatorial candidate Roy Cooper, who told Braeburn it "could help more by advocating from within North Carolina than by protesting through departure." 3. The company also met with McCrory, who also urged the company to come, noting that the LGBT portion of the law is the subject of a court battle. 4. Braeburn is committed to an inclusive workforce and, said company President and CEO Behshad Sheldon, plans to "advocate for progressive public policy, do our part to help overturn HB2, and support those who share our commitments to diversity and nondiscrimination." Not much ambiguity there.
The decision prompted the following response from McCrory Campaign Manager Russell Peck, who seemed unable to resist an opportunity to punch a gift horse in the teeth:
The company's press release today, which cites poll numbers and a meeting between the company's CEO and Attorney General Roy Cooper, raises strong suspicions that threats to pull out of North Carolina were unfortunately more to do with politics than business from the very beginning.
Whether they were really ever serious about pulling their investment or not, Braeburn Pharmaceuticals made the right decision not to follow through on their threats while this national issue works its way through the courts. By continuing with their plans, Braeburn is expanding in a state with the fastest growing economy in the country and ranked by hundreds of CEOs as the #3 best state for business.
While this is certainly welcome news, Roy Cooper and his allies continue to attack our state's economy and reputation for their own political gain. They may view North Carolina families as pawns in their twisted political chess board, but Governor McCrory does not. We call on Cooper and his allies to drop their campaign to hurt North Carolina's economy immediately.
Look—campaigns lie. I get it. But good heavens, this is industrial-strength bullshit, flying directly into the face of a company that's just made a difficult decision to commit to North Carolina—not the easiest sell these days—and reaffirmed with no real benefit to itself that Roy Cooper just did the exact opposite of "attack[ing] our state's economy and reputation." (There's also no evidence that Cooper or his allies have ever attempted to play chess on a twisted board. That b1-to-c3 knight's move is tough to pull off on a warped surface.)
It makes you wonder. What kind of relationship does the governor imagine he and his administration will have with Braeburn now that he has, by proxy, questioned the company's motives and accused it of conspiring with his gubernatorial opponent? If this is how he treats companies that don't "bully," that avoid "selective outrage" and "hypocrisy," why would anyone want to join Braeburn in fighting North Carolina from within?