Opinion: The N.C.-DOJ Showdown Over HB2
What better way to rally the base than a battle with Obama the Invader?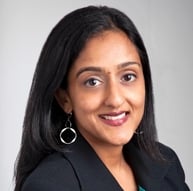 My friend and ex-colleague Eric Frazier made an astute point yesterday morning via Twitter: "With #Trump's nomination assured, bet your life you'll see an #hb2 referendum on NC ballot now. #NCGOP needs turnout insurance." Party leaders may not need it now. Supplemental coverage landed in their laps Wednesday afternoon, underwritten by the U.S. Justice Department.
That's not to say that state legislators' motivation for House Bill 2 was entirely electoral. I don't doubt that some of them actually do believe they're protecting their women and children from the fanged rapists that congregate, salivating, in public restrooms. But if ever there was a guaranteed Republican base-rallier (and base-uniter), what could top the vision of a General Assembly manning the barricades against the invading hordes of the Obama Justice Department?
"To use our children and their educational futures as pawns to advance an agenda that will ultimately open those same children up to exploitation at the hands of sexual predators is by far, the sickest example of the depths the Obama Administration will stoop to 'fundamentally transform our nation,'" Lieutenant Governor Dan Forest said Wednesday, setting the tone in a release headlined "Obama Holds North Carolina Children Hostage." (The Justice Department, through Deputy Assistant Attorney General Vanita Gupta, gave Governor Pat McCrory until the end of business Monday to say whether the state will enforce HB2; if the president doesn't get the answer he wants, the bus presumably will explode and all the children will die.)
In retrospect, we should have seen this showdown coming. McCrory's administration signaled its intent as far back as the fall, when he used the same "federal overreach" language in his letter to Attorney General Roy Cooper about the Gavin Grimm case in Virginia, in which a federal appeals court ruled in Grimm's favor two weeks ago.
Now we're set up for a court battle not just between the state and ACLU, which sued within a week of HB2's passage, but between the state and federal government. The fight will drain even more state resources and deepen North Carolina's newfound brand as a state willing to enshrine bigotry into law and defend that status to the death. But hey, it'll get 'em to the polls. "It looks an awful lot like politics to me," said N.C. House Speaker Tim Moore, referring to the Justice Department letter. He would know.