Opinion: The Only Good Bet for the Eastland Mall Site
Public investment is the east side's only salvation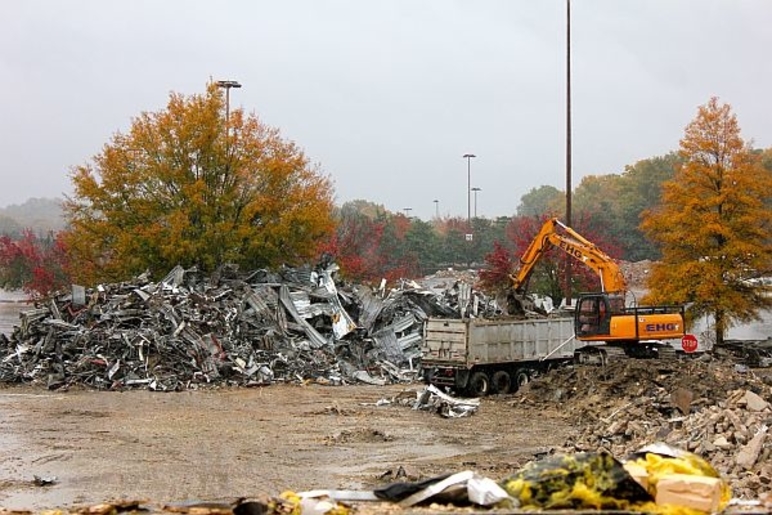 At this point, the only "wow factor" on the old Eastland Mall property would be something, anything, on the site.
That's the reality. Eight of 11 Charlotte City Council members accepted it this week, proceeding with plans for a new K-8 language immersion school on 11 of the 80 available—I'm tempted to say "desperate"—acres in a deal for the city-owned property that actually will cost the city money.
Council members Claire Fallon and Patsy Kinsey voted against the plan. They and some hopeful east side residents wanted to hold out for a more substantial and transformative private development, something with the aforementioned "wow factor."
But come on. The property has been empty since the old mall was demolished in 2013. Even with banks lending again and contractors throwing a citywide rave, no private developers have emerged with a bailout of bricks and mortar. Why would they? "I have talked to developers," council member Ed Driggs said, "and the general tone is they have too many opportunities that don't entail as much risk." You can't blame the private sector for acting like the private sector.
Which leaves initial public investment as the only realistic hope for reinvigorating not only the Eastland property but that entire swath of the east side—the Winterfield and Eastway/Sheffield Park neighborhoods and beyond, a part of Charlotte with direct access and proximity to uptown but, seemingly, no one willing to invest in it. That's why the city wants to eventually run the Gold Line streetcar out Central Avenue to the site, banking on permanent public infrastructure to act as foundation and lure for private investment.
Of course, the light rail depends on millions in federal funding, which themselves depend on local or state funding or both—and we're in the grips of a General Assembly that last year capped state expense per light rail project at $500,000. This would pay for a few hundred yards of track.
So we wait, along with the crestfallen homeowners of the east side. The episode illustrates nicely what was apparent from the time the mall started to decline in the 1990s: The market won't save the east side on its own.