Opinion: The Solution to Gerrymandering
Hint: The courts aren't coming to the rescue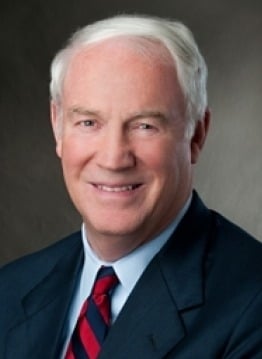 It's no real surprise that the N.C. Supreme Court yesterday upheld the state's legislative and congressional districts, the product of a 2011 effort by a newly GOP-dominated General Assembly that has swung the balance of legislative power to the Republicans for at least the rest of the decade, probably longer.
District lines are nearly impossible to successfully challenge in court on racial grounds, as this one was, because plaintiffs have to prove race was the "predominant motive" for drawing the district lines where they are—an extremely high standard of proof. So the case moves on to the U.S. Supreme Court. But I wouldn't expect a different outcome there.
It's all gloom in the short term. In the long, there may be a little more hope. A growing number of states are beginning to follow the lead of California, which established a 14-member, bipartisan redistricting commission in 2008. The idea is gaining support among voters in such states as Illinois, Maryland, and Michigan, and it's achieved a victory in Ohio, where a referendum to establish a redistricting commission won last month with 71 percent of the vote.
In North Carolina, the advocacy group End Gerrymandering Now is trying to drum up support for a similar board, an idea that's drawn the support of Democratic former Raleigh Mayor Charles Meeker and Republican former Charlotte Mayor Richard Vinroot. I spoke with Vinroot about this last year.
You know, we teach our children to play fair, and this is really sort of the grown-up version of playing fair. We wouldn't sit at the dinner table and tell our children, "This is the way you play your games at school: Set up an unfair advantage for yourself, then have a competition, and you win because you've set up an unfair competition for yourself." We would never preach that to our children, but we certainly practice it ourselves. And I don't think we would ever sit around the dinner table and brag to our children about the way our legislative gerrymandering system works.
Well, perhaps Bob Rucho would. The Republican state senator from Matthews, who led the redistricting effort in the Senate in 2011 and who won't run for re-election next year, stood firmly behind his lines yesterday. "We are pleased with the court's decision, which validates these maps for a fourth time and once again makes clear the General Assembly protected the rights of voters and established voting boundaries that are fair and legal," he said in a joint statement with Rep. David Lewis, his House counterpart.
No one ever accused Bob Rucho of lacking gall. It takes some real stones to, in effect, nullify the votes of some North Carolinians and amplify others and claim you're protecting the rights of the voters. You can talk credibly about those rights when they apply equally to everyone.