Opinion: The Vampire 'Voter ID' Law
The federal courts have driven a stake through its heart. Yet it still refuses to die.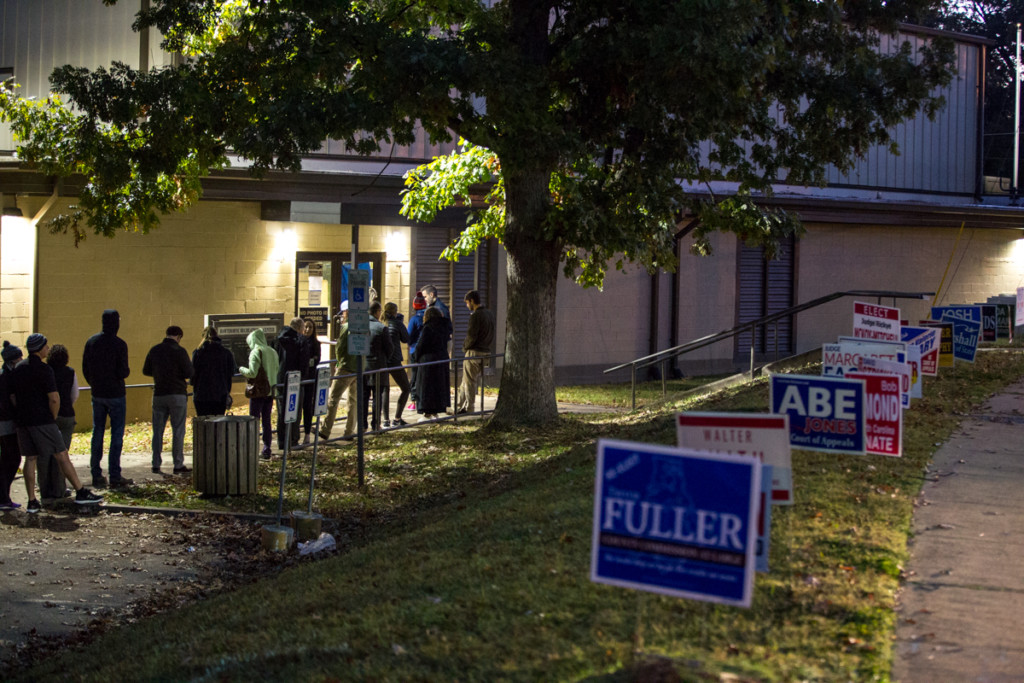 Calling North Carolina's Voter Information Verification Act the state's "voter ID" law was always misleading. The law's requirement that voters present a photo ID was only a small part of what made VIVA the nation's most restrictive and punitive election law. (Some earlier stories of mine here, here, and here.)
It also eliminated a week of early voting—the first week, during which data showed black people voted at a particularly high rate—and did away with same-day and pre-registration and out-of-precinct voting. All were used disproportionately by black voters. Back in July, the 4th U.S. Circuit Court of Appeals ruled that the Republican-controlled General Assembly had unconstitutionally discriminated on the basis of race—"with almost surgical precision," in Judge Diana Gribbon Motz's now-famous phrase, working the gears of the law to prevent as many black people as possible from voting because black people usually vote for Democrats.
North Carolina GOP leaders' response Monday to the U.S. Supreme Court's refusal to take the case on appeal—meaning that the 4th Circuit's ruling stands—was sudden, brazen, and typical. Within a few hours of the Supreme Court's decision, Senate President Pro Tem Phil Berger, House Speaker Tim Moore, and state GOP Chairman Robin Hayes issued public statements vowing to go back into the legislative workshop to build a new law. "Republican legislators will continue fighting to protect the integrity of our elections," Berger and Moore said in a joint statement, "by implementing the common sense requirement  to show a photo ID when we vote."
The legislative leaders didn't mention the blistering 4th Circuit ruling, which stands as the final ruling in the case. They, and Hayes, blamed Governor Roy Cooper and Attorney General Josh Stein, both Democrats, for trying to derail the law by withdrawing the state's appeal after they were elected, as if they would do anything else. All three Republican leaders grasped tightly to Chief Justice John Roberts' admonition that the Supreme Court's refusal to hear the case "imports no expression of opinion upon the merits." That's a common caveat when the court declines to take a case from a lower court. But Republicans treated it almost as an endorsement of the law, as if the Supreme Court had just sent VIVA back to Raleigh for some fine-tuning.
"This is a win," Anita Earls, executive director of the Southern Coalition for Social Justice, told WRAL. "You can't discriminate against voters because of their race, and I think that you can't put in place a whole host of measures all at once with the impact of making it hard to vote." The Republican Party in North Carolina is about to test that theory. Rather than recoil from an emphatic rejection by the federal courts, the party and its representatives in Raleigh are preparing once again to throw suppression of the minority vote against the wall to see what might stick this time.