Opinion: Trump's Idea of Law and Order
A chilling policy statement from the new President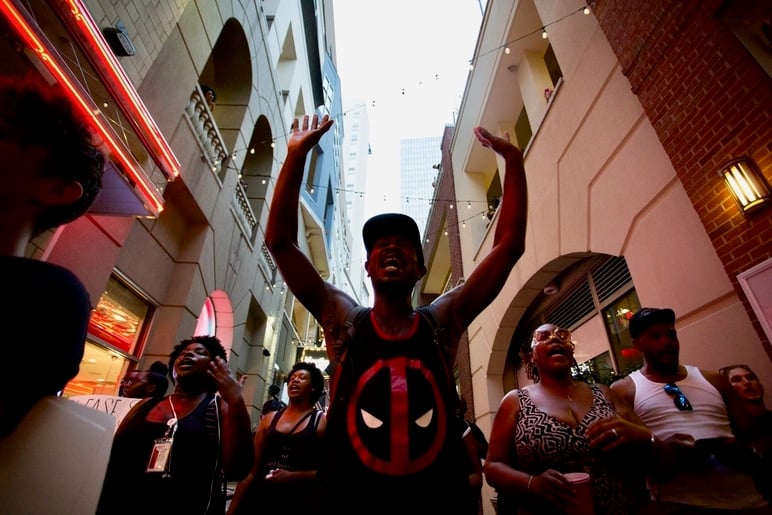 There's more to process today than anyone reasonably could. But it's worth focusing for a minute on one specific thing.
The White House's website is, as of noon today, the Trump Administration's. Here's the first paragraph of its position on law enforcement (emphasis mine).
One of the fundamental rights of every American is to live in a safe community. A Trump Administration will empower our law enforcement officers to do their jobs and keep our streets free of crime and violence. The Trump Administration will be a law and order administration. President Trump will honor our men and women in uniform and will support their mission of protecting the public. The dangerous anti-police atmosphere in America is wrong. The Trump Administration will end it.
Those last two sentences. The President of the United States is not condemning anti-police rhetoric or violence; he's not in any way acknowledging those who might have legitimate issues with law enforcement; he's not even threatening to put a stop to violence against police. He's saying that his administration will make the "dangerous anti-police atmosphere" cease to exist. How, exactly, is the executive branch of the U.S. government supposed to make an "atmosphere" disappear except by forcefully shutting down criticism of law enforcement?
As with any proclamation from Trump, trying to grasp the practicable policy in the attitude is like securing a bar of soap in bath water. To him, and to this point, attitude is policy. (And, although I'm not a Constitutional scholar, I don't think the Founders enshrined "living in a safe community" as an inalienable right.) But that's part of what makes this openly totalitarian statement so chilling.
Police and sheriff's departments are still under local control. But the President can mobilize the National Guard—and, of course, the armed forces—during a time of national emergency, declarable at the President's discretion. During the post-Keith Scott unrest in Charlotte, the National Guard was under the command of Governor McCrory. After the first night of protests uptown led to the death of Justin Carr and vandalized businesses, the Guard and Charlotte-Mecklenburg police were wise enough to let demonstrators expend their energy, even violate curfew, as long as they remained nonviolent. Charlotte avoided any more tragedy. This was a reflection of the Obama Justice Department's stance, shared by CMPD Chief Kerr Putney, that tried to balance protesters' First Amendment right to free expression and the ability and necessity for law enforcement officers to do their jobs.
This is, putting it mildly, something else. "The Trump Administration will end it." End what, exactly? The next time police kill an unarmed man or woman of color, as is sure to happen eventually, how will the new administration's stance inform how law enforcement responds? The Guard? The demonstrators in the streets of any American city, and the people who'd love nothing more than to see demonstrators jailed, or worse, just for demonstrating?
I doubt I need to sketch things out in any more detail. The potential for something truly horrific to emerge from the next racially charged killing by law enforcement, even if it's justified, is off the gauge as of noon today. We cannot know where any of this is going.