Opinion: Trusting a Divided School Board
Rallying families after a controversial CMS student assignment vote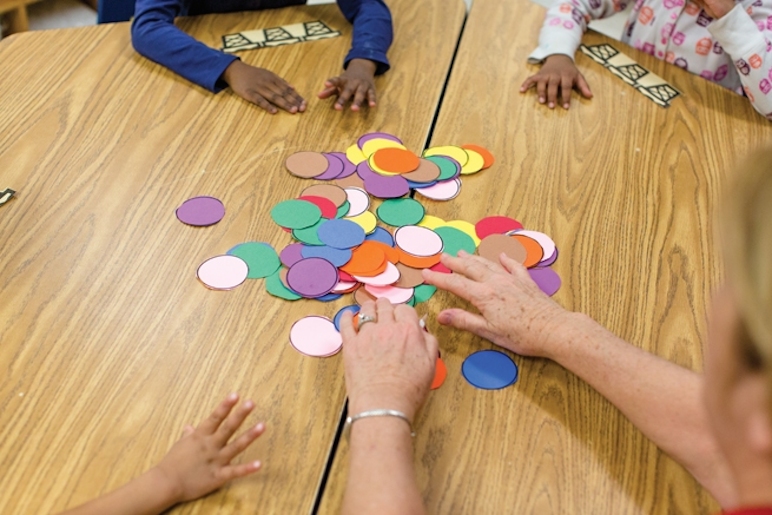 After more than six hours of discussion, the Charlotte-Mecklenburg school board approved every component of outgoing Superintendent Ann Clark's controversial student assignment plan Wednesday night. It would be a mistake, though, to confuse those votes for signals of unity.
Members split on many proposals, often along racial lines. And in a city where racial and economic cracks continue to widen, the school board has one of the greatest opportunities to build trust among an increasingly skeptical community—parts of which claim CMS is too big to effectively serve all (Read: their) children.
The assignment plan, which would affect less than a tenth of CMS students, drew ire, at various points, from minority, working class parents; the school board's four black members; affluent suburban families; and schoolchildren. It shuffles the boundary lines that determine where kids go to school, using a mix of opt-in magnet programs and neighborhood schools. It will take effect for the 2018-19 school year. (The Charlotte Observer's Ann Doss Helms does an excellent job breaking down the changes here.)
To be clear, what the school board approved last night is something of a middle-of-the-road compromise. It is not the "massive, forced busing" plan that ignited suburban parents, nor is it the ambitious proposal to shatter clusters of racial and economic inequality that are prevalent at many CMS campuses. When Clark's plan takes effect, CMS will still have campuses that are overwhelmingly white or predominantly black; concentrations of poor kids will fill classrooms in the urban crescent while the suburban wedge will stay largely affluent.
To CMS's credit, the community engagement efforts connected to this student assignment review were among the most robust I've witnessed in my time following public education here. Meetings alone don't build trust, but they're a start.
So is Clark's plan, even though it doesn't satisfy all the families who packed school board meetings and community forums for the better part of two years.
The student assignment debate rebooted a years-old push to split CMS into smaller districts. Some opponents said last night that they would leave CMS if the school board did one thing or another. Others threatened to defeat the district's November facilities bond referendum. (This strategy has always struck me as peculiar—bonds are the only way CMS can afford to make significant improvements to its school buildings, which parents routinely criticize for being outdated and shabby. Defeating a bond package could delay renovations at some campuses by more than a decade.)
In the mid-aughts, ideological differences among the school board members disintegrated into personal feuds—at one meeting, a member dramatically requested CMPD protection because she said she feared for her safety in closed sessions with her colleagues. The board became dysfunctional, lost voters' trust, and accomplished little.
Although the current board has generally avoided personal attacks, the tension among members is obvious. They have plenty of work to do to implement the assignment plan, and they welcome new Superintendent Clayton Wilcox this summer. Wilcox, don't forget, is the district's fifth chief in the last decade. He has trust to build, too: Previous superintendents left shaky relationships with families, teachers, and policymakers.
CMS, which is the nation's 18th largest school district, has long struggled with its credibility in the community. Parents, understandably, are protective about their kids' schooling, and decisions by superintendents and school boards shape the extent to which families engage with the public school district. Often, neighborhoods rally to fight a perceived injustice to their home school, only to fade away after the school board makes a decision.
How CMS leaders choose to move on from last night's vote will be a signal to parents. If board members can't signal that they trust each other, how do they expect the rest of us to treat CMS as a school system instead of worrying only about the campus closest to home?