Opinion: Watching the N.C. GOP's Tent Burn
Eight months into the post, N.C. Republicans appear done with their first black party chairman. Why?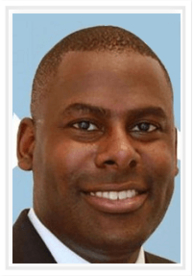 Back in the golden days of last summer, when the chests of the North Carolina Republican Party's Central Committee were bursting with pride over the election of its first-ever African-American chairman, outgoing Chairman Claude Pope left no doubt about why he thought Hasan Harnett would keep the party rolling along. You can read Pope's full statement here, but it's worth reviewing a few choice excerpts:
"As a former campaign manager and outreach director, Hasan has the right experience to raise the funds necessary to grow our grassroots army and lead our party to even greater electoral victories."
"Thanks to the strength of our party and our grassroots supporters, North Carolina now has a Republican governor, two U.S. Senators, ten out of thirteen U.S. House seats and both chambers of the General Assembly."
"I want to thank the NCGOP staff and all of the supporters of the North Carolina Republican Party who have donated their time and money to make this all possible. But most of all, I want to thank the grassroots, who do the hard work on the ground to get out the vote for our Republican candidates at all levels."
To paraphrase Woody Allen, key word here: grassroots.
In case you've missed it, eight months in, the relationship has gone straight down, past the grassroots, crust, and mantle and directly to hell (from the N&O):
North Carolina Republican Party leaders are seeking to oust their chairman, Hasan Harnett, after the party's Central Committee on Sunday took a vote of no confidence, restricted his duties and banned him from party headquarters.
Harnett has been at odds with the state GOP leadership for months. The latest dispute centers on plans for the annual state Republican Party convention in May. Harnett has sought to lower the price of admission so more activists could attend and help elect party leaders, including delegates to the national convention.
Party leaders suspect that Harnett tried to replace the party's website with his own site advertising reduced convention fees.
One of the eight "gross violations of the Party's rules" by Harnett that the Central Committee reviewed Sunday concerned the security of the party's computer systems and fundraising apparatus.
In a Facebook post March 16, Harnett denied that he tried to tamper with the party website.
"Recent accusations of me hacking into the NC GOP website are false and ridiculous," he wrote. "These types of 'witch hunts' will not only devastate our Republican Candidates' chances of winning in November but will utterly annihilate the Republican Party we all work so hard to build in North Carolina."
WFAE's Tom Bullock sheds a bit more light on the split:
Ada Fisher is an African-American member of the Central Committee. Harnett's race, she says, did not play a part in the no-confidence vote. "If you read the memo there was nothing in there about race, hazing or anything else. Those were not the issues we were dealing with." But the committee did censure Harnett for making "false and malicious statements about other Republicans."
The bigger issue, Fisher says, is that Harnett didn't understand his role in the party. "When you're elected the chairman of the party, that's more of a role of spokesperson."
Harnett wanted to set policy. Specifically on the party's convention in May. Harnett ran for chairman by saying he wanted to cut the fees the party charges delegates. This year that cost is $90 per person just to attend. Harnett has referred to that fee as a modern day poll tax and wanted to abolish it. Fisher says that's not his decision to make.
But the specific reason for Harnett's impending ouster matters less than what the fight itself reveals about the state of the Republican Party at large, and traditional party structures in general.
For Republicans, appealing to the "grassroots" is riskier now than ever, as the Trump campaign illustrates on a national level. Harnett, who runs a speakers' bureau in Cabarrus County, was the "insurgent," Tea Party pick for chairman over Craig Collins, a lawyer from Gastonia who was the party establishment's choice. When you spend decades hammering at the very notion of governing, and tell the most extreme members of your party that their voices are not just to be heard but heeded, you ought to expect some of them to take the message seriously. Wasn't "tearing down the corrupt establishment system" the whole point?
There's still a deeper truth: State parties exist to organize and raise money. In this post-Citizens United, post-McCutcheon universe, party apparatuses are speed bumps that only serve to restrict the free flow of campaign checks to candidates and their PACs and SuperPACs—just more unnecessary regulation that hamstrings business, if you want to be cynical about it, which I do. Point is, both parties' traditional structures are careening toward irrelevance anyway.
The inevitable question, of course, is whether, or to what degree, race is figuring in all this. Fisher denies it, and the party does, although Harnett himself sure seems to think it's a factor. "I mean seriously, is this some form of ritual or hazing you would put the first black chairman of the NCGOP State Party through?," he wrote to party Executive Director Dallas Woodhouse two weeks ago, after the party shut down his NCGOP email account. "Or is it because I am not white enough for you?" It shouldn't matter—after all, the same court that threw open the campaign finance gates also decided racism is a thing of the past—but the damage appears to be done, doesn't it? Every time the GOP tries to add on to the Small Tent, they just end up setting the damn thing on fire again.