Opinion: Where Was the City Manager?
Whoever replaces Ron Kimble will have to step to the mic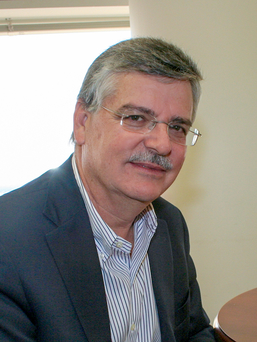 Charlotte city officials bungled much of their response to the police shooting death of Keith Lamont Scott, as this magazine and plenty of others have observed. One thing they couldn't help, though: dreadful timing.
Scott's death came four days after the police shooting death of Terence Crutcher in Tulsa, which guaranteed widespread viewings of police video and fresh nationwide attention to law enforcement killings of black men, justified or not. Tulsa's quick release of the video provided an immediate and unflattering contrast to Charlotte's reluctance to do the same. Race and class tensions had been brewing in Charlotte for years. The poisonous national atmosphere surrounding the presidential election probably played into the rage of demonstrators, too; there's a reason why, during a recent City Council meeting, speakers angrily accused Republican council member Kenny Smith of looking like Donald Trump.
One more factor harmed city officials' capacity to handle the crisis, and it's one that hasn't been discussed much. Roughly 36 hours before Justin Carr was fatally shot in front of the Omni Hotel, the City Council had met in closed session at the Omni to discuss candidates for the city manager job, which Ron Carlee vacated July 1. Since then, longtime Deputy City Manager Ron Kimble has served as an interim. But he plans to leave the city shortly after the council hires a full-time replacement, probably this fall.
To people not familiar with how Charlotte government works, this might not sound like a big deal. It is. Charlotte has a council-manager form of government, in which a city manager appointed by the council runs the day-to-day operations of the city, overseeing everything from police and fire to code enforcement to water and sewer. It's also referred to as a "weak mayor" system because the elected mayor has little formal power, serving mainly as a figurehead in a part-time position. Their pay reflects their relative importance: The city pays Mayor Jennifer Roberts $23,500 per year. Kimble earns just short of $249,000.
There's a good reason why most big cities in the South have this form of government. A "strong mayor," elected by the people, is susceptible to the graft and patronage that for decades have bedeviled older cities in the Northeast and Midwest, the thinking goes. (See Kilpatrick, Kwame.) A non-elected, well-compensated, professional manager is free—or freer—from those temptations and, a plus, doesn't have to campaign. The system served Charlotte well in 2014, when city officials could legitimately claim that ex-Mayor Patrick Cannon's bribery case was restricted to his office and didn't infect the city administration.
As city manager then, it was Carlee's job to make that point to the public. He made it emphatically. "This event does not affect how the city of Charlotte operates on a day-to-day basis," he said during a news conference the day after Cannon's arrest, and it didn't, and to this day hasn't.
It helped that Carlee was an experienced administrator who'd managed bigger crises than that, including the response to 9/11 in Arlington County, Virginia, when terrorists flew an airliner into the Pentagon. Charlotte City Council members at times chafed at Carlee's take-charge tendencies on such matters as the battle with the state over control of Charlotte Douglas International Airport and development of the Gold Line project. But in times of sudden crisis, that kind of authority is what's needed, and in the awful aftermath of the Scott shooting, it's what the city lacked.
You can't really blame Kimble for ceding the cameras and microphones to Roberts and CMPD Chief Kerr Putney. He's known mainly for behind-the-scenes work in putting together large-scale economic development deals, something he's done well in his 16 years in Charlotte. Once a full-time replacement is ready to go, he'll devote his professional life to the domestic violence prevention nonprofit that he and his wife founded after the murder of their daughter, Jamie, by an ex-boyfriend in 2012.
"My role during the entire crisis was to manage and direct the resources of the city organization in a strategic and comprehensive manner," he told the Observer this week. "I have done that." It might have been enough if Roberts and Putney had handled the situation more competently and, especially, with more transparency. Sadly, they didn't, and their actions and statements since indicate that they grasp how short they fell.
That might end up being a good thing. It's been apparent for a few years now that momentous events can crash down on any city like a collapsing ceiling, and the government has to be nimble and authoritative enough to respond effectively within hours, even minutes. There just isn't enough time to build consensus among 11 council members and a mayor when a police officer guns down a citizen, even if it's justified. Whoever takes the full-time manager's job will have to accept and prepare for that reality. More important, so will the mayor and council, and anyone else who's grown used to asking the public for patience during such events. There's none of that left.
Update, 3:45 p.m.: On Wednesday, I submitted a list of written questions to Kimble through the city's Corporate Communications office. He responded via email Thursday afternoon. Below are the questions and answers in full.
CM: After the shooting of Mr. Scott and the resulting protests, who decided to have Mayor Roberts speak on behalf of the city during news conferences and in media interviews and not you? Why was that decision made? Why did you choose to stay out of the spotlight?
Kimble: In situations such as these, the office of the Mayor has the authority to impose a curfew, declare a state of emergency or request state resources like the National Guard. Therefore, having the Mayor available to discuss decisions within her control is appropriate. The role of the City Manager (Interim or otherwise) was to strategically and comprehensively coordinate, direct, and manage all the City resources needed to handle this emergency, which I did.  Other types of emergencies may dictate a more public role for the City Manager.
CM: At any point, did you consider speaking as the official in charge of the city administration, especially regarding the non-release of the full video from the Scott shooting? In retrospect, considering the violence that accompanied that decision and widespread criticism of it, do you have second thoughts or regrets about not ordering Chief Putney to release the full video sooner?
Kimble: I supported then and I do support now the decision of the Police Chief to release the videos only when it was determined that the release of such would not compromise the ongoing investigations. The initial dash and body-worn camera videos of the incident were publicly released four days after the incident and two days after they were shown to the family. During this time, CMPD and then the SBI were interviewing witnesses whose recollections could have been altered by the video thereby compromising the integrity of the investigation.
CM: What role, if any, has your imminent retirement from the city played in your decision not to take a more visible role as city manager since Sept. 20?
Kimble: The fact that my position is interim did not play into my role during the crisis. Interim or not, I have a job to do and that job was to keep the city operating effectively and make sure we had the resources we needed to keep the community safe.
CM: What lessons have city administrators and you learned from the aftermath of the Scott shooting, and what kind of advice might you give your successor as city manager as a result?
Kimble: This is an opportunity for Charlotte to re-examine long-standing issues within our community about race and opportunity for all of our citizens. There are a number of motivated and thoughtful people who want to be a part of building a city community that has tackled our most challenging issues head-on. It is my hope that the next city manager and our community continue to use this moment to advocate for change.
CM: Would you agree that the City of Charlotte's response to the shooting and the protests that followed was inadequate in terms of organization and transparency? Why or why not?
Kimble: I believe critical decisions made by the respective officials in our City, County and State in this particular emergency struck the right balance between protecting the safety of our City's people and infrastructure while also allowing for the peaceful assembly of people desiring to protest and be heard.  At some point in the near future, we will debrief as we always do regarding our collective response to this crisis.
CM: Do you think local government administrators in general have been too slow to adjust their policies regarding the release of public information such as police videos in an era when cell phone videos and social media allow for immediate and widespread public consumption? Why or why not?
Kimble: The world is changing rapidly when it comes to technology and all the ways people have to connect and record interactions between and among them. Any change in policies and laws will require engagement of our citizens, our elected leaders at the local and State level, representatives of our court and legal system, as well as law enforcement officials.  I believe that periodic evaluation of potential changes to our laws regarding such issues as release of videos is necessary, with the timing and process for review to be agreed upon in advance.