OPINION: Why Arts Funding Is Worth More Than the Bottom Line
As the city weighs uprooting the system, a warning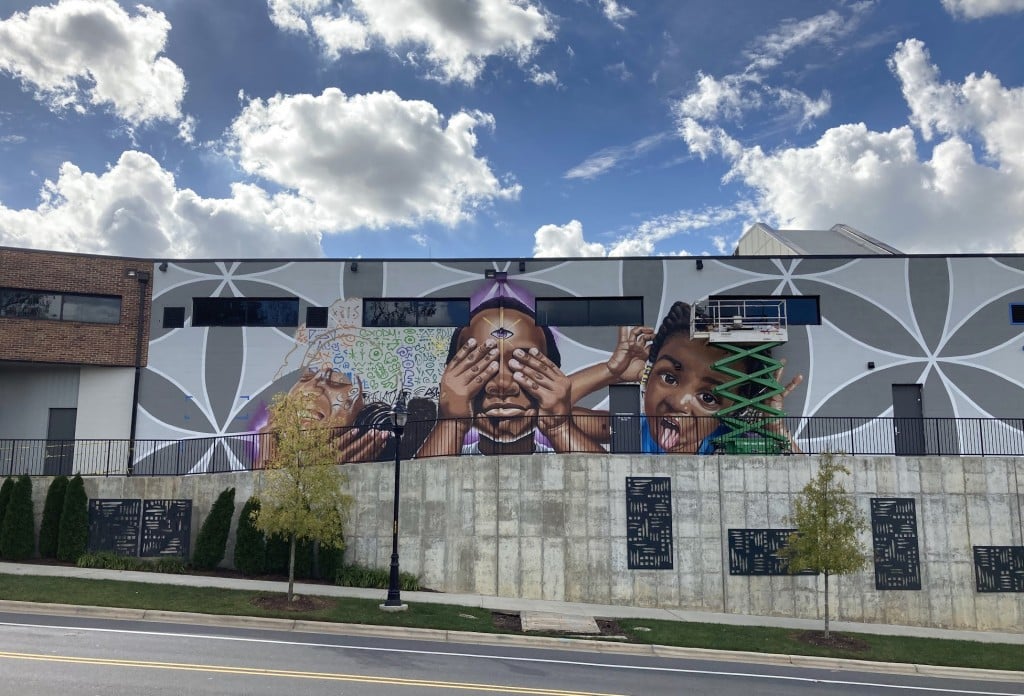 A few years ago, I talked with Envision Charlotte's executive director about lowering carbon emissions in uptown. To convince big companies to conserve energy, she told me, the group has to show leaders how much money they're saving. Just saying "climate change" isn't enough and is often prohibitive: The issue is highly politicized and sometimes not even acknowledged as real. Tying it to companies' bottom lines carries more weight than an abstract concept like the future.
That interview came to mind as the Charlotte City Council's ad hoc committee on arts and culture met this morning. The council is weighing a stop to its annual $3.2 million allocation to our city's longtime arts organization, the Arts & Science Council, and giving the money directly to local cultural groups. The move felt inevitable because of the ASC's decades-long existential crisis as corporate giving continues to plummet. (Why the dip? A host of reasons: recessions, direct giving innovations through social media, shifting federal funding, demographic changes, and others.) The ASC's shrinking has been a long time in coming, although council members like Malcolm Graham are right to point out it holds too much value to not still play some role.
This week, the ASC apologized for contributing to a broad exclusion of communities of color in the arts. But council members made clear that this isn't their issue with the organization. It's what they see as a lack of big financial returns. Atop the annual $3.2 million, the city services $7.8 million in debt for the ASC's arts venues on North Tryon Street. Asked Mayor Pro Tem Julie Eiselt: "How do we get more from that investment?"
What an arts venue "owes" its investors is up for debate. More alarming, for this occasional arts critic, is the idea of "economic development" as the primary justification for directing public money to the arts. It makes sense to evaluate the money that the cultural sector brings to Charlotte. A thriving sector should lead to sales of tickets and pieces of art. But it shouldn't begin with that notion. How do you assign dollar worth to, say, a community theatre production of Annie Get Your Gun when weighed against a dazzling production straight off Broadway? Economic development as the top priority leads to the same issues of exclusion that the ASC just apologized for.
This issue isn't confined to Charlotte, or even to the United States. A decade ago, a government report in the U.K. stated that "the cultural sector needs to connect with decision-making frameworks of central government, grounded in economic theory in monetary valuations." Cultural sociologist Tiffany Jenkins jumped into a sea full of dissenters:
The arts sector has been looking for an evidence base since the late 1980s in various forms, but has failed to find one that satisfies, swinging back and forth between economic and social outcomes as a way of proving they are worth it. For there is a more long-term context than the present financial crisis. The appetite for monetising culture has developed in tandem with a breakdown in the consensus that art is good in and of itself and a rising relativism which refrains from adjudicating on what good [and] bad, in place of which we see a sad search for new commercial rationales.
What metrics should we use, then? This is where the conversation about arts funding always gets muddied: Advocates tout the unquantifiable advantages of a bustling arts scene, and others point to the number of bike lanes you could add with the cost of a publicly funded arts project.
Jenkins would suggest we look at the art itself: Is it good? It seems like a subjective question, which leads to more questions on gatekeeping. It's actually simpler. The issue comes down to how you answer a few questions: Are we supporting a potential for greatness in the city's artistic sector? Are we encouraging great work by artists, from the beginning of their careers to their latter creative days? And for taxpayers: Are are you willing to invest in anything that doesn't have strictly quantifiable value?
No city council in the country is equipped to answer those first two questions on its own. But the ASC has spent 63 years researching and identifying projects that create vibrancy in the cultural sector. To supplant their admitted blind spots, they need the help of outsiders—new, diversity-minded groups like Hue House and independent artists and leaders. The risk isn't subservience to some metaphysical idea of Art, which "magically lifts up all of us." A formalized, carefully curated group would understand the questions that must come before the dollar one. It's about deciding how much you're willing to invest in the difficult, sometimes fruitless pursuit of being an interesting and creative city. Art is trial-and-error, and so is an art scene. Does an artist or group seem to have a vision? Does that vision create an exchange of ideas and engagement in our community? All of these factors, including money, breed and attract a multi-generational creative class.

Because I've already asked so many other hypothetical questions, here's one more: Have you seen all of those teenagers flock to NoDa or South End each weekend to snap selfies in front of murals? They don't go to those walls because they're worth the most amount of money. As we forge this new path for arts funding, I submit a reminder: Great art is what makes a city attractive, not works that city leaders determine as beneficial to the bottom line.