Opinion: Why Would Ken Rudo Lie?
And under oath, no less?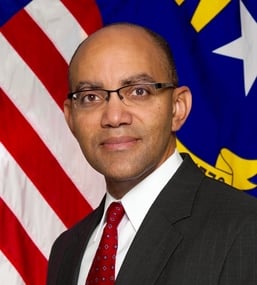 I'm having some trouble getting past this:
Why would Ken Rudo lie? What possible incentive would this man have for perjuring himself?
From the N&O:
A long-running dispute between a state scientist and the McCrory administration erupted into public view this week over his claims in a lawsuit deposition that top state officials have downplayed the risks of coal ash to well owners.
Kenneth Rudo, a state toxicologist, testified recently that health and environment officials sought to "play down the risk" of coal ash contaminating drinking water wells near power plants.
When part of Rudo's remarks in the deposition became public on Tuesday, the governor's chief of staff called an impromptu late-night news conference to deny any implication by Rudo that Gov. Pat McCrory took an active role in a 2015 meeting about how to inform people that their wells might be polluted.
"We want to make it crystal clear that we're not going to stand by idly while individuals make false statements and lie under oath," Thomas Stith said.
While the attention Tuesday was on conflicting versions of what happened at that 2015 meeting, the bulk of Rudo's testimony that has been released so far includes what he described as a broader, unprecedented effort by the state health and environmental agencies to give false assurance to some 400 well-owners.
"The state health director's job is to protect public health, and in this specific instance, the opposite occurred," Rudo, a 27-year public health employee, said in the deposition. "We knowingly told people that their water was safe when we knew it wasn't."
Duke Energy asked a judge last month to block the release of a portion of Rudo's deposition. Now we know why.
Rudo has been a toxicologist for the state Division of Public Health since 1989. By all accounts, his credentials are impeccable. He has lived and worked in relative anonymity. He's a Republican.
McCrory worked for Duke Energy for 28 years and appointed numerous former Duke Energy officials to his administration. He was battling the perception that he's in bed with the nation's largest utility even before the Dan River coal ash spill in 2014. He's locked in a tight, occasionally vicious re-election campaign. He and his administration, in other words, have every incentive to discredit Ken Rudo.
Is it possible that Thomas Stith, McCrory's chief of staff, was telling the unadorned truth Tuesday when—during a hastily called a 9:15 p.m. news conference at the state capitol—he openly accused a state employee of a crime? Of course. Is it possible that Rudo was simply mistaken when he testified that McCrory joined the meeting in question by phone? That seems more likely.
But did Rudo lie under oath?
Why would he do that?