Organize Your Pantry (Finally): 5 Tricks & Ideas
Because we all know you're hiding more than just canned goods in there.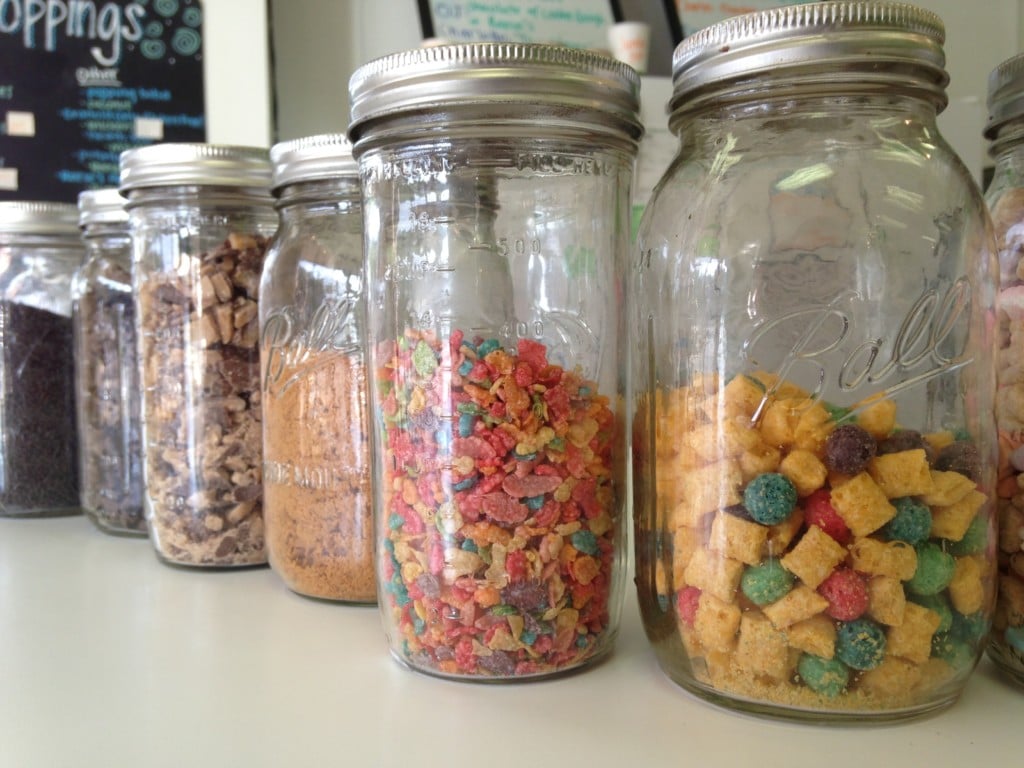 Kitchen pantries are one of the lesser appreciated spaces in the home, but that doesn't mean they should be neglected. In fact, a neglected pantry can greatly affect your mood anytime you go to grab food. A cluttered space is not good for your mojo or morale, so let's spruce up this food closet once and for all.
We have a hunch that, like us, you've got more than canned goods hiding in your pantry. Depending on how big your pantry is, you could have everything from snacks to appliances to cups, coolers, and more. Clear out the clutter in your kitchen and organize your pantry once and for all. With the pantry organizing tricks below, this kitchen storage space will no longer stress you out.
5 Pantry Organization Tricks & Ideas
1. The three Bs: Bins, Baskets, or Buckets
Anyone savvy about storage knows the magical masking powers of the three Bs. Bins, baskets, and buckets are all great solutions for organizing loose items in your pantry. Tin buckets can double as entertaining pieces when they're not in use, and baskets always add a warm touch to any area. Bins are a bit more utilitarian, but you can cover them with wallpaper for a pretty, personalized touch.
Organize items in one of the three Bs according to item type or usage. For example, you could have a cleaning supplies bin or a basket with outdoor tableware for those al fresco shindigs.
2. Look up and around
Another organizational trick is to look elsewhere for solutions. No, that doesn't mean moving your clutter from one closet to another (unless the items are out-of-place). Pantries usually come equipped with some sort of shelving, but that's not usually enough for the average family. For additional storage solutions, look at the walls of the pantry and door.
Can you put hangers up for mitts and aprons? Can you hang a plastic bag collector? Don't forget to utilize the various spots in your pantry besides the obvious for full organizational harmony.
3. Clear containers
Mounds of cardboard boxes can really bulk up a pantry, especially if yours is small with limited storage areas. Instead of giving up this valuable storage real estate to unsightly food boxes, consider investing in some sleek, clear containers that will keep your goods preserved while adding extra shelf space. Clear containers can make your entire pantry look a lot more polished and consistent.
You can label the containers with cooking and baking staples that will always be refilled, such as flour, sugar, oats, and so on. Get big bins (can you tell we love bins?) for "snacks" or "pasta" to create handy, organized collections of broader food categories.
4. Get creative
Many items you already at home can be re-purposed to make your pantry a happier place. Some of our favorites:
Pants hangers as hanging chip clips
IKEA boxes with labels to categorize canned goods
Lazy Susans in pantry corners
Sink caddies with Velcro as wall organizers
Shower caddy as a produce rack
Shoe organizer as a spice rack
5. Turn shelves into drawers
If your pantry is still packed with stuff, you may want a solution that enhances the convenience factor. Because a lot of items get lost in the back of the shelves, a great solution is to turn those shelves into drawers. Similar to the problem lazy Susans solve, turning your shelves into drawers allow you to easily see all your items so nothing ever gets forgotten. Not only can this solution save you from buying something you already have, but it may also inspire you to use less-popular ingredients and introduce the family to new flavors.