Otherscreen Shuts Down: Will Failure Prove to Be a Good Thing for Charlotte Startup Community?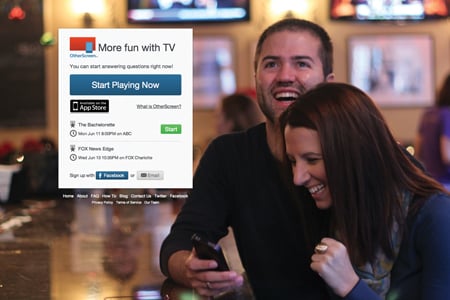 The cover story for the November issue was about Charlotte's startup scene. For the lead story, I wrote an overview of the scene, attempting to capture where it is and where it might be going. The consensus—though not all of my sources agreed—was that the scene has potential, but that the participants are too risk-averse. Entrepreneurs aren't always willing to keep going if their first idea doesn't gain traction. And funders aren't willing to take large enough chances on early-stage companies.
One of the more fascinating points, I thought, was made by Shafi Mustafa, co-founder of Savveo.com. He said that there needs to be a mindset shift, that the Charlotte startup scene needs to learn to embrace failure. These passages appeared near the end of the piece:
"It takes someone who is willing to try a couple new ideas," Mustafa says. "Some will be successful, others won't. It's OK to fail. It's OK to try something and it not be a swinging success."
And:
"We should be willing to applaud those who are willing to take some risks, even if they fail. As long as you've made progress, you've contributed to something positive."
So I read with interest a recent Charlotte Busines Journal story by Adam O'Daniel about the closure of local startup Otherscreen. (Kyra Gemberling profiled Otherscreen, which was trying to be a sort of social network based around watcing television, in our August issue.) The story included this passage:
Ironically, Charlotte's entrepreneur community is holding up OtherScreen's death as a victory of sorts. Rather than sulk over the loss, they're hoping it changes perspectives on failure in business.
"People in Charlotte need to understand that this is an OK thing," says Terry Cox, president of the BIG Council, a support network for entrepreneurs.
"It's a positive that they have the courage to know when to stop," she adds. "Some VCs literally will refuse to back an entrepreneur if he hasn't failed."
Cox says she invoked OtherScreen as an example at a panel discussion this week. And the failure has her thinking about one day recruiting Failcon, a San Francisco-based conference that uses startup failure as a teaching tool, to visit Charlotte.
"Failure is a great teacher," Halligan says. "Being afraid to fail is being afraid to learn."
And the story closed with this:
"The notion that once you fail you're finished in Charlotte is an old cliché. And it hasn't been true for me so far," [Halligan] says. "OtherScreen failed. I didn't."
And so it looks we have an early test case for the notion that failure can be a good thing. Otherscreen was a relatively high profile local startup. It failed. In my story, this is how I described the nascent Charlotte startup scene: "There are good intentions, good ideas, and smart people, but it takes more than that. You can't be afraid to fail. And that's something Charlotte has a problem with."
Will Charlotte have a problem with Otherscreen failing? Will funders look, mistakenly, on it as a blight? Or will Halligan and co. go on to start something bigger, better, and, ultimately, successful? The answers to those questions will go a long toward defining our startup scene.