Oui! It's Bastille Day!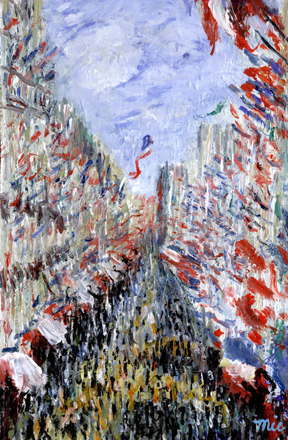 Bonjour Bastille revelers!
Today is a day when American francophiles can let their blue, white and red flags fly and indulge in all things France! As an anglophile, I am partial to Guy Fawkes Day, but it doesn't have quite the je nais se quoi that Bastille Day has, so I'm on board with today's festivities!
How will you be celebrating Bastille Day? By nibbling on croissants and quiche at Amelie's? Crepes at Crepe Cellar? A few decadent courses at Cafe Monte?
Or will you celebrate sartorially with a trip to Hermes ? How about some luxuriant eau de toilette supplies from L'Occitane?
We want to hear how you'll be spending your Bastille Day, so let us hear it in the comments or on Twitter!