Our 12 Most-Read Stories of 2015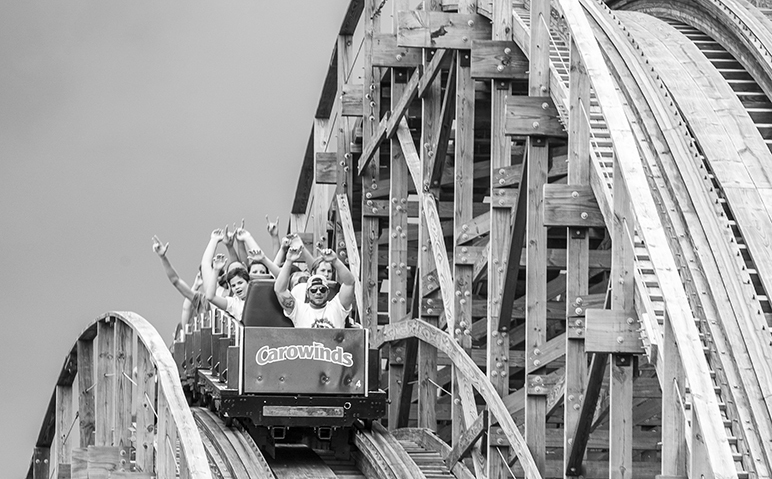 FROM AN OBITUARY for an amusement park ride to a tour of Belmont, these are the 12 most-read stories of 2015 for Charlottemagazine.com. Which one was your favorite?
Marking the demise of the popular Carowinds ride
By Andy Smith
---
From the January 2015 issue of Charlotte magazine
By Michael Graff, Leigh Ann Henion, Leah Hughes, Sarah Nowicki, Lisa Rab, Adam Rhew, & Courtney St. Onge
---
Cheryl Stearns was on a mission to collect her 20,000th skydive, until things down on earth got complicated
By Michael Graff
---
A writer, a hermit, and Oreo cookies: The strange and sad tale of Cole Waddell's first magazine story
By Michael Graff
---
A video game rating isn't just for kids. It's a statement on speed, skill, strength–but what do you do if you think it's wrong?
By Bill Voth
---
Categories include dining, beer, nightlife, arts, shopping, and more
---
Where people from all over the world go to immerse themselves in the music of the mountains
By Fred Sauceman
---
The F3 craze started on a Saturday morning in Charlotte with 35 men. Four years later, thousands of participants in multiple states meet in schoolyards and parks for predawn workouts designed to build better men
By Matt Crossman
---
A love letter to Upstate South Carolina's finest town, a place where renewal can take on many meanings
By Justin Heckert
---
A portrait of a reeling college town in its most difficult week
By Mike Ogle
---
How a tiny city along the railroad tracks became the coolest, newest old mill town around
By Jen Tota McGivney
---
Why it's happened before. Why it happened again. Why it will continue to
By Greg Lacour