Our Guide to ASC Connect with Culture Day 2017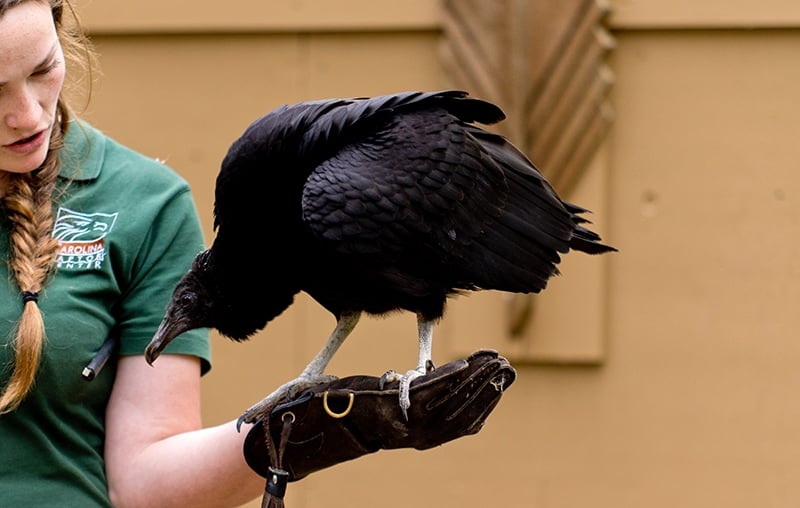 THE BIG DAY is back. The Arts & Science Council's Connect with Culture Day gives you free access to museums, galleries, and experiences across the county on Saturday. The entire schedule is available here, but we've decided to organize the offerings in a different way. Below, find our picks to make your Saturday special, depending on which category you fall under.
Check out the full schedule here.
---
THE CULTURE-LOVING PARENT
It's not always easy to get cultured and wrangle your tykes at the same time. (As someone who attends arts events for a living Here are a few spots with activities that are for kids or at least, friendly toward your little ones.
Symphony Guild of Charlotte
These are hands-on introductions to musical instruments for kids. Check out the Free Musical Petting Zoo at 11 a.m. at ImaginOn.
Free Crazy Catapults
Discovery Place hosts a tutorial and hands-on event involving catapults and a game of cornhole. It all goes down at Free Range Brewing at 2 p.m.
Charlotte Ballet
Ballerina Cara Hansvick offers a storytime session at University City Regional Library at 10:15 a.m.
Children's Theatre of Charlotte
Free tickets (4 per family) to performances of Goldilocks and the Three Bears (11 a.m.) or Commedia Snow White and the Seven Dwarfs (3 p.m.).
---
THE ARMCHAIR HISTORIAN
Some get their leisure in time-traveling to the Charlotte of yesterday. These events offer both knowledge and fun.
Charlotte Museum of History
A few things going on here. Nine international restaurants offer samplings at 1 p.m.. There's also a free Carolinas Latin Dance performance at 1:30 p.m., a Dances of India performance at 2:45 p.m., and a Drums4Life African Drum Circle at 3:45 p.m. Also: Get a free guided tour of the Revolutionary War-era Hezekiah Alexander House.
Levine Museum of the New South
Long Overdue Bluegrass Band, presented by Charlotte Folk Society, performs for free at 11 a.m. Otherwise, the exhibit No Where | Now Here follows a community of Latino immigrants in small-town North Carolina, and Looking at Appalachia looks at the titular region in community-sourced photos.
Wells Fargo History Museum
Check out the mid-19th century stagecoach, which you can board, a recreated mine tunnel, a telegraph station, and other rarities.
Historic Rosedale
Get a guided tour of the antebellum plantation home. The times for this are 11 a.m., 1:30 p.m., and 3 p.m.
---
THE VISUAL ART BUFF
If you want to immersive yourself in fine art this weekend, here are the spots to visit.
Levine Center for the Arts
All three of the LCA museums are open for free on Saturday. Critic's picks: Go see Bechtler Collection: Relaunched and Rediscovered at Bechtler Museum of Modern Art, Women in Glass at Mint Museum Uptown, and both Alison Saar: The Nature of Us and The Future is Abstract at the Gantt. Tours and other offerings throughout the day at each of those. (Details here.)
Studio 345
Choose between a printmaking workshop, light writing workshop, or stop-animation workshop at 11 a.m. or 2 p.m. It all goes down at Spirit Square.
The Light Factory
Lilith is the latest exhibit at the space. Photographers Jodi Bieber, Guia Besana, Allison Janae Hamilton, Maxine Helfman, and Donna Cooper Hurt reimagine the narrative of Lilith, the first wife of Adam.
McColl Center
The uptown spot is open all day. The World is a Mirror of My Freedom brings together five past and current alumni of the residency program. They explore themes surrounding African-American masculinity and revolution.
---
THE NATURE-LOVER
Need some air? We've got those picks for you, too.
Carolina Raptor Center
Carolina Raptor Center is open all day. Check out the vulture feeding at 12:30 p.m., take part in a nature craft at 2 p.m., and watch as artists create a piece of public art during the hours of 10 a.m. to 5 p.m.
Nature Matters
This is a new documentary from the ASC that follows technology-dependent teens who go on a trek to better the environment and travel thousands of miles to Yellowstone National Park. Showings at 10 a.m., 11:30 a.m., and 1 p.m. at Charlotte Mecklenburg Library, Davidson.
---
THE MUSIC FANATIC
We haven't forgotten those who need live music to make their weekend worthwhile. Here are a few, very different experiences.
Jazz Arts Initiative
"Jazz Is… " is an interactive jazz event that educates on the genre's performance and improvisation elements. JAI puts on the Jazz Room each month at Stage Door Theater. The experience takes place at Beatties Ford Road Regional Library at 11 a.m.
Carolina Voices
A free choral concert hits Novant Health Presbyterian Medical Center at 1 p.m. The group moves between classical tunes, folk songs, and modern offerings.
A Sign of the Times
The popular Charlotte group, which mixes sounds and historical education, performs at Martin Luther King, Jr. Middle School at noon.
Charlotte Symphony
Our city's symphony gives a trio performance at Matthews Community Center at 1 p.m
---
THE THEATER ENTHUSIAST
Whether it's the opera, musical theater, or dance, this year's event is stacked with free outings for those who like to get dramatic. (You know, in that good way.)
Donna Scott Productions, Theatre Charlotte, & Charlotte Art League
The theater company gives a concert-style line-up of popular Broadway tunes through history, focusing specifically on African-American performers. Expect selections from Showboat, Porgy and Bess, Hairspray, The Color Purple, and more. Charlotte Art League hosts this one at 2 p.m.
Opera Carolina's Opera Xpress
The group presents the classic narrative of The Tortoise and the Hair is blended with the sounds of Rossini. The 35-minute musical comes to Community House Middle School at 10:30 a.m.
Charlotte Ballet
The troupe gives an African dance class at First Baptist Church-West/Family Life Center at 10:30 a.m. Your teacher is Javonne Spearman, a Liberian native.
OnQ Performing Arts
Also at the First Baptist Church-West/Family Life Center: On Q Performing Arts puts on The Children of Children Keep Coming at 3:30 p.m. The group, which is the city's only company dedicated to African-American theater, is marking its 10th season.