Our Place Sale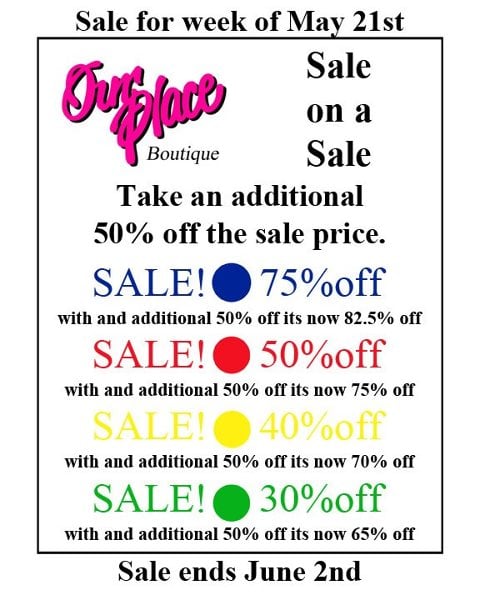 I'm not sure the word "sale" does this one justice. It's really more of a sale on a sale. This week, at Our Place, everything on sale is marked down 50 percent more. For those of you grabbing your calculators, I'll break it down for ya right here:
75 percent off (blue tag items) are now 82.5 percent off (that's practically free, people).
50 percent off (red tag items) are now 75 percent off.
40 percent off (yellow tag items) are now 70 percent off.
A word to the wise: I would highly suggest wearing your tennis shoes for this one, as a certain style blogger will be in "Hunger Games" mode.
6700 Fairview Rd, Ste. 104; 704-554-7748