Our Roads, Our Story: Queens Road West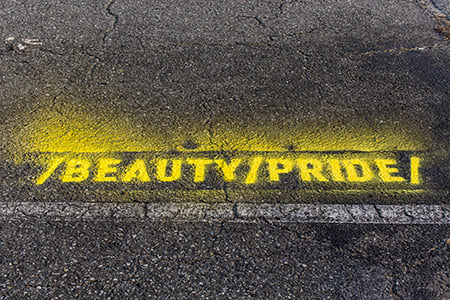 It's only a mile or so long, but that's long enough to transform Queens Road West into more than a city street lined with fine old homes. It's our Champs-Élysées, the thoroughfare we show out-of-towners, a symbol of tasteful affluence in many ways unchanged amid the city's evolving urban landscape, enduring under a cathedral of willow oaks. It's our way of telling the world, "We are a city of grace and charm, and if you don't believe us, there's a road we want to show you."
"No prettier place in Charlotte," says Tom Hanchett, historian at the Levine Museum of the New South. "Magnificent," says Mary Newsom of the UNC Charlotte Urban Institute.
"Elegant is a good word," says Sadler Barnhardt, president of the Myers Park Homeowners Association.
Given that there are enough variations on Queens Road to confuse a native—much less a transplant—we celebrate the portion that runs from Selwyn Avenue to East Boulevard. Good thing we stop there, because Queens Road West in the heart of Myers Park turns for no logical reason into fairly unmemorable South Kings Drive as it winds past Carolinas Medical Center toward uptown.
I've been driving along Queens Road West for 29 years. Before my family could move into our SouthPark home in 1985, I lived for a month in a garage apartment owned by family friends on Queens Road West. Now that I work at Myers Park United Methodist Church on another stretch of Queens Road, I regularly walk the Booty Loop, trying to avoid being run over by the swarm of bicyclists who descend on the road each afternoon after work. I share all this so you can appreciate how long life's journey has been taking me up and down Queens Road West. And how each time the road and I meet, whether the willow oaks are exploding in every shade of gold in autumn or the Christmas lights are twinkling in winter, I slow down to take it all in.
Queens Road confuses guests and natives alike with its twists and turns, originally streetcar routes.
Charlotte developer George Stephens commissioned John Nolen of Boston, one of the nation's first urban planners, to create the 1,000-acre Myers Park suburb from a largely treeless cotton farm. Electric streetcars, which started running in Charlotte in 1891, were to run along the main thoroughfare, Queens Road West. "Queens Road itself was four lanes of pavement with a grassy median down the center where the streetcar ran," Hanchett says. "There was nothing else like it in Charlotte, then a small town where paved streets were a recent novelty. Trees lined the boulevard by Nolen's design. That association of trees with gracious living became a signature of Charlotte."
Hanchett says the road twists so famously because it conforms with the topography, and because it was built as a loop to accommodate the streetcars. That way, Myers Park residents could ride the streetcar and return to where they began. When traffic engineers redesigned the intersections over the years, the continuity of the loop was lost. Charlotte's streetcars quit running in 1938. But the trademark twists and turns of Queens Road West survive, as do the trees.
Newsom credits those trees, not the homes, for making Queens Road West what it is today, their height creating a sense of enclosure overhead. "The tall willow oaks give us the same feeling of psychic comfort you get walking down a medieval street in Europe, or maybe the North End in Boston," she says.
As timeless as it feels, Queens Road West has evolved. The streetcars, of course, are long gone, replaced by buses and the steady stream of traffic that travels Queens Road West daily. Does anyone anywhere have a more scenic commute to work? Newsom says the aging of the trees, some of which we've already lost, poses the biggest threat to Queens Road West. An even more provocative threat is what she calls "the plague of Big House-itis," people buying older homes, tearing them down and replacing them with out-of-proportion mansions.
Charlotte native Susan Grier, 59, who now lives in Maryland, lived on Queens Road West for 17 years. Her memories are of riding her bike to the Myers Park branch of the public library, avoiding the boys who'd show up to play basketball in the driveway with her four brothers, trick-or-treating long after dark, her mother never worrying about her safety. Forty years later, she aches each March for the blooms of dogwoods and azaleas back home, and for the canopy of trees that once sheltered her from the world beyond. "I think the landscape of the place you grow up sets an inner sense of what makes you feel safe," she says.
On Queens Road West, even with mansions and missing trees, the memories and the beauty endure.