Out and Proud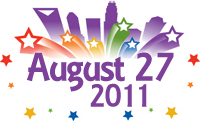 Gay pride has been celebrated in Charlotte since the 1970s, apparently, but until this year, it's been celebrated in a location that's not exactly front and center. As a good (gay) friend of mine said, "It's always been like, 'We're proud, but …'"
All that's changing with the new-and-improved, out-and-proud, bigger, better, week-long Pride Charlotte. Learn more here.
There's a full slate of movies, takeovers, a talent show, bowling, a party before the Britney concert and — the highlight of the whole week — the all-day Pride Charlotte festival on Aug 27 with live music, comedy, dance, a children's area and more. It's gonna be a whole lot of fabulous in the very heart of uptown.