Panthers Get Appropriate Visit on Veterans Day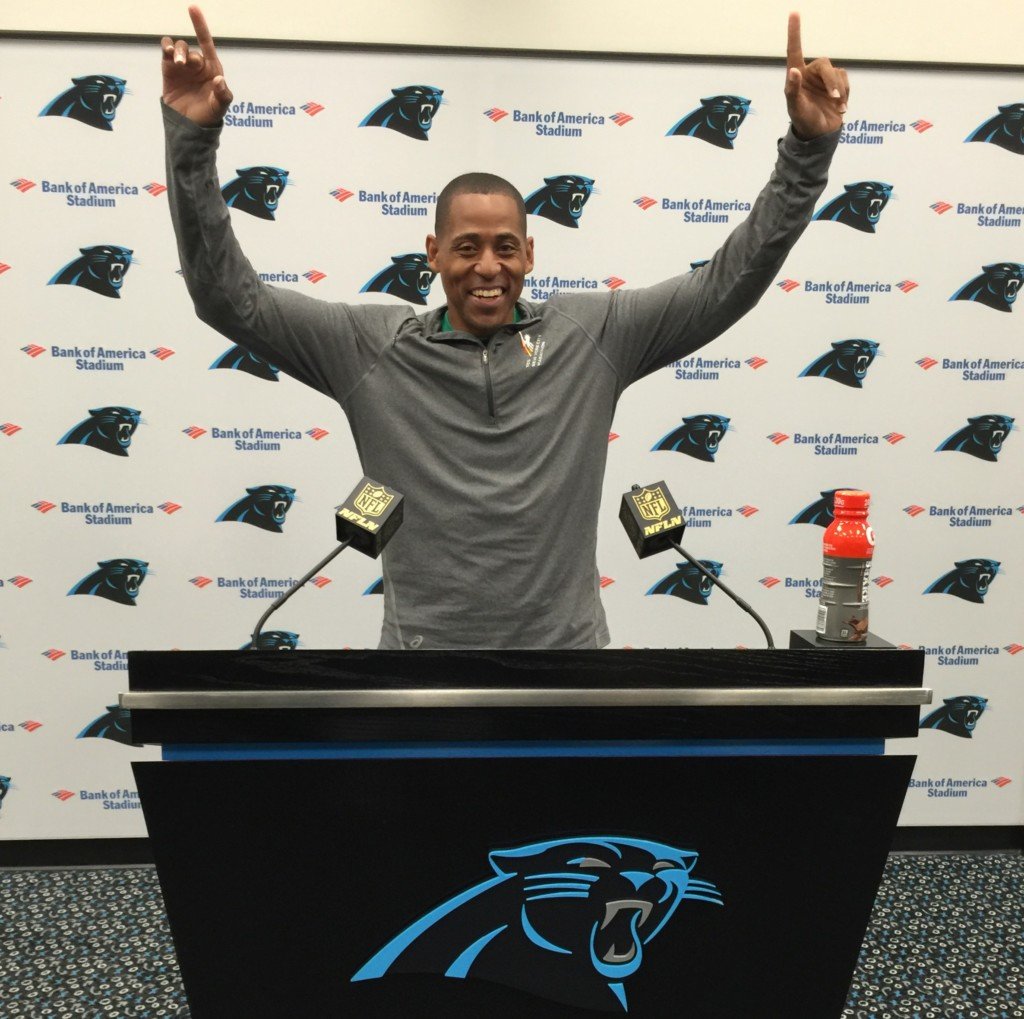 As he walked into the media room at Bank of America Stadium, Master Sergeant U.S. Army Cedric King (retired) declared Wednesday "the best Veterans Day I've ever had."
King, who lost his legs and part of his right arm in Afghanistan in 2012, is typically the most positive guy in the room. That's why Panthers coach Ron Rivera first introduced him to his players before the 2013 season. Since then, bonds have formed as both sides have inspired each other.
But King had an extra glow Wednesday. After speaking at Charlotte Country Day and then making a surprise appearance at the Panthers' practice fields, he was asked to talk to the media behind the podium at Bank of America Stadium, in the same spot his friend Cam Newton stands at least once a week.
Why are the Panthers so drawn to King?
Spend a few minutes listening to him and you'll find out: