Panthers/Jaguars '11 Water Bowl: An Oral History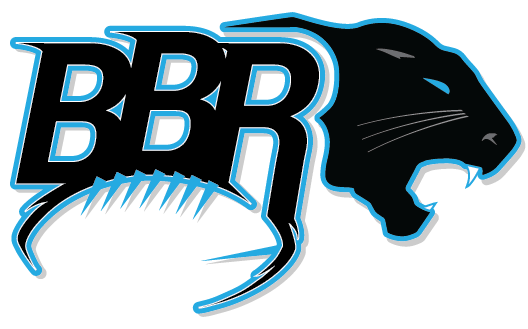 When the Panthers kick off their season Sunday in Jacksonville, it'll be their first game against the Jaguars in four years.
Most fans remember two things about the last meeting: 1.) A biblical rainstorm that dumped two-to-four inches of rain on Bank of America Stadium during the second and third quarters; 2.) Cam Newton's first career win.
Unfortunately, when asked about that day this week, Carolina's quarterback wasn't in the mood to reminisce.
"I'm not trying to be that guy, but I'm focused on this year and this Sunday," he said.
OK, but seven other current Panthers were in the lineup that day, and it was also the first head coaching win for Ron Rivera.
So let's go down memory lane with a few that didn't mind looking back at one of the wildest games in Panthers' history, a day that produced scenes like this:
Ron Rivera
"It was something else. It was fun; the best part is that we won. What was really kind of neat was to watch the fans, the way they reacted."
Tight end Greg Olsen
"I remember the people bailing out the front rows up to their waist. That was like something I've never seen before. It was crazy."
Long snapper J.J. Jansen
"That was just kind of a survival day. Nobody was comfortable. Ball's wet. Field's wet. Everyone's pads and jerseys are soaked. If I remember right, the day didn't call for really any rain – maybe a little bit. Then we got one of those spot showers that just downpours."
Running back Jonathan Stewart
"Slippery hands, timing, slipping all over the place, it was tough … I think early that week during practice, God sent us some extra rain to work through. I think we had monsoon-type conditions during the week of practice, so luckily we had a little extra work."
Backup quarterback Derek Anderson
"I had the rain jacket on, but then it didn't matter. It went all the way into my pads."
Defensive end Charles Johnson
"You just had to keep switching out your shoes and trying to do something."
Olsen
"I remember stressing out what I was going to wear for my gloves because it was at the point of no return. I finally just scrapped them. Maybe the first game I ever didn't wear gloves for the second half. That was the hardest rain I've ever seen or played in in my life."
Stewart
"It was kind of like a dream. Have you seen the movie 'Big Fish'? The part where it rained and rained and rained, that's kind of how it felt, and it became a flood out of nowhere."
Just before halftime, the Panthers led 5-3 thanks to an Olindo Mare field goal and a safety caused by defensive end Greg Hardy. That's when Jonathan Stewart broke off one of the Panthers' best runs that never counted. Even though they had replay, officials ruled Stewart down even though he wasn't.
Stewart
"No, I wasn't down, for sure. I thought I was up. They couldn't see nothing, so they just had to call it how they felt. I know my elbow wasn't down."
Rivera
"There are certain plays that highlight and feature a guy's athleticism and their abilities, and that was one of those plays that you really saw some things happen with Jonathan that made you realize just how special he can truly be going forward."
Rain eventually made way for sunshine during the third quarter. Then, with under five minutes left, Newton found Olsen for a game-winning 16-yard touchdown.
Anderson
"I remember changing my shoes at halftime and then coming out in like six inches of water. Then I got soaked and it didn't matter. It was sunny, and then it poured, and then it poured some more, and then it was sunny. And it was hot."
Olsen
"It stopped raining, but it was still really wet and I didn't have gloves on. I caught a touchdown and then the next play I caught a two-point conversion. I think it was the only touchdown I've caught without gloves. I was desperate. You were running out of options, no matter what you had on was a disaster. It was fun, though. I'm glad we won."
Rivera
"It's funny because we've had some really interesting games in the rain. The other one I think about when people talk about rainy games, I think about when we played New Orleans here a couple years back. It was really kind of neat. It's a completely different team obviously now. Our team's a little bit older and they have a new coaching staff and new players, so it's a different group. But I do remember it as a pretty fond memory."