Panthers Pride Rally, #instabeerupCLT, Foxy Four-Year Anniversary Party and More, Jan. 28 to Jan. 31
We're finally all thawed out now, Charlotte. It's time for another Panthers rally (and more)!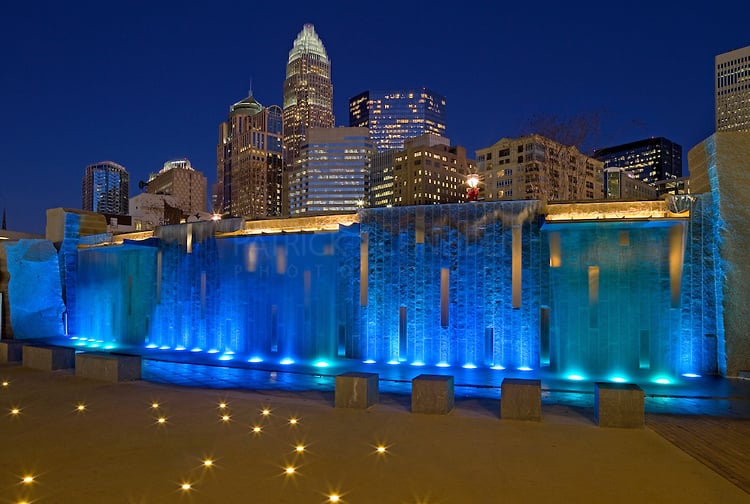 Well, last weekend was fun, wasn't it? We hope you're thawed out by now because Jonas has left the building, and we're gearing up for some great events this weekend. See y'all out there!
Thursday, Jan. 28
#instabeerupCLT
This free monthly networking and beer-drinking event takes itself to Triple C Brewing Co., 2900 Griffith St., at 6 p.m. Come meet old friends, make new connections and, most importantly, drink great beer.
Foxy Four-Year Anniversary Party
Leroy Fox is celebrating four years in Cotswold, and the neighborhood favorite wants to invite you to help celebrate. Caleb Davis provides the live music, Leroy Fox provides the $3.50 brews and $5 Leroy Lemonades and you provide the good times. The free party starts at 11 a.m. and goes until 2 a.m. at 705 S. Sharon Amity Road.
Friday, Jan. 29
Under the Big Top
Here's a social event that didn't harm any animals in the making. Whisky River, 210 E. Trade St., plays host to the circus tonight, as this EpiCentre spot brings in aerialists, a balloon artist, cotton candy, popcorn and circus-themed drinks, including animal cracker shots and cotton candy-flavored drinks. A $12 ticket gets you entry, cotton candy and two drink tickets. The carnival evening begins at 8 p.m. Buy tickets here.
Panthers Pride Rally
Before our beloved Panthers make the trip west to Santa Clara, Calif., to compete in Super Bowl 50, Charlotte Center City Partners is throwing one final party for the team. Music starts at noon at Romare Bearden Park, 300 S. Church St., and the free pep rally will also include appearances by Sir Purr, the TopCats, PurrCussion and the Black & Blue Crew. Keep Pounding, Panthers!
Freestyle Friday – The Uptown Paint Party
Join fellow paint (and margarita) enthusiasts tonight at Vida Vida for a freestyle paint party. You'll get a 16-by-20 canvas to paint as you wish along with the opportunity to enjoy food and drink at this EpiCentre spot. The party starts at 8 p.m. at 210 E. Trade St. Ticket prices vary depending on when you buy them.
Saturday, Jan. 30
Charlotte Minicon
This annual comic convention is poised to be the biggest yet. Sponsored by the Charlotte comic book store Heroes Aren't Hard to Find, this convention brings a slew of noted guests. Along with the guests, there will, obviously, be a costume contest and random goodie bag giveaways. Comic book lovers can gather at the Grady Cole Center, 310 N. Kings Drive, beginning at 11 a.m. Tickets are $5, and you can buy them here.
Puppy Bowl
Forget the Super Bowl! We have the Puppy Bowl! A Plus Garage Doors will host this mock football game played by dogs in an effort to match Charlotteans with puppies in need of homes. The event from 11 a.m. until 2 p.m. is free and also includes, wait for it, a "Rent-a-Puppy" service to allow attendees to play with the dogs awaiting adoption. Cue cuteness meltdown now. There will also be booths from local pet-services businesses around the site. The insanely cute event is at 4010 Matthews-Indian Trail Road in Matthews.
Mardi Gras Costume Party
The Mardi Gras season is upon us, and if you can't make it to the Big Easy for the big party, the Queen City will have plenty of offerings for you, starting with this one. Bring out your masks, your best yellow, purple and green, your feathers and, of course, your beads for this celebration. DJ Bob and $3 Corona specials help sweeten the deal. The free party begins at 9 pm. at Ice Martini Bar, 9525 Birkdale Crossing Drive, in Huntersville.
Hearts for Hemophilia Casino Night
Feeling lucky tonight? For $100, you'll graciously support Hemophilia of North Carolina while also getting complimentary hors d'oeuvres, dinner, two bar tickets for beer or wine, dessert, a raffle ticket for door prizes and $20,000 in "funny money" chips to use in casino-style gaming. The evening begins at 6:30 at The Big Chill, 911 E. Morehead St. Buy tickets here.
Sunday, Jan. 31
Queen's Feast – Final Day
The semiannual restaurant week closes today, so you'd better make reservations now with the nearly 200 participating restaurants. Most participating restaurants offer three set courses for $30, so what are you waiting for? For more information on which restaurants are playing along this year, go here.
The Bridal Showcase
If you're a bride-to-be, this semiannual bridal showcase that features more than 150 vendors is for you. The showcase is from noon until 5 p.m. at the Charlotte Convention Center, 501 S. College St. Tickets Are $10 in advance or $12 at the door. Buy them here.
Verify dates, times, prices, and other info at the web addresses listed for each event.
Be sure to bookmark www.charlottemagazine.com/Blogs/Dusk-Till-Dawn to stay plugged into Charlotte's nightlife and social scene. Click here to sign up to receive the weekly Dusk Till Dawn e-newsletter.
Want your event featured in Dusk Till Dawn? Follow me on Twitter @Jared_misner and let me know about your event, or send me an email at dusktilldawnblog@gmail.com.
Send Jared an email at DuskTillDawnblog@gmail.com, or send him a tweet @Jared_Misner.

Also by Jared Misner:

→This Weekend's Social Events
→Bowling For Books, First Friday Fort Mill, Electric Luau Party, Soulmatic Carolina Music Fest and More, Aug. 6 to Aug. 9
→The Moon Walk, Candy Fest, Silly String Party, Booze Cruise and More, July 30 to Aug. 2
→Christmas in July, More Christmas in July, National Dance Day, National Tequila Day and More, July 23 to July 26