Panthers Reunite With DeAngelo Williams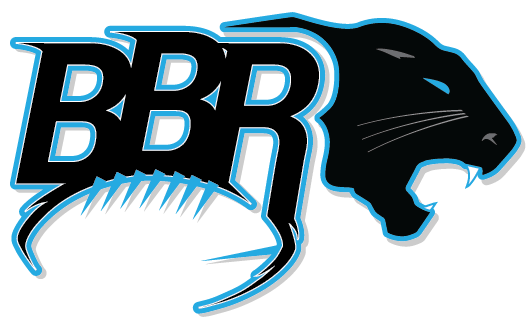 Less than a year after he playfully mocked Steve Smith's revenge game against the Panthers, DeAngelo Williams could have gotten a crack at his former team Thursday night. Instead, most of his reunion will be on the field before the game.
Teams rest the majority of their starters during their preseason finales, and with Williams slated to be Pittsburgh's primary running back in Weeks 1 and 2, the Steelers will likely hold him out.
Still, seeing Williams on the opposite sideline in black and yellow instead of the black and blue he wore the past nine seasons will be a strange sight.
"It'll be different for sure," says his good friend, Panthers running back Jonathan Stewart. "His preseason's going well up there and I'm sure he's going to make the most of it."
Williams scored his first Steelers' touchdown Saturday against the Bills, and for the preseason, he's gained 63 yards on 13 carries. The 32 year old likely has something left in the tank; it just wasn't enough for the Panthers to keep him around.
In March, Carolina cut its all-time leading rusher after an injury-plagued season limited him to just six games. It didn't take long for him to land on his feet.
"They let me go. I was hired by another employer two days after. I sense it went really well for me," Williams told ESPN.com this week. "The reason they got rid of me is there wasn't enough balls to go around in Carolina. That was one of the things they told me. They told me I just didn't fit in their cap situation. I went to a team that has enough balls for me and enough cap room for me."
The Panthers did save $2 million toward their salary cap by cutting Williams, but that they told him there wouldn't be enough carries is curious. He told the same story shortly before his release was official during an interview with WBTV, one that was overshadowed by his claim Carolina was unsympathetic after his mother's death.
When I asked Panthers general manager Dave Gettleman if he truly told Williams there wouldn't be enough balls to go around, he replied, "That's a private conversation."
And as far as why Williams was let go:
"There's a number of things that go into making decisions and that's the decision we came to."
One thing's for sure — It's a lot quieter around the Panthers' these days.
"You don't hear anything anymore. It's just like crickets," cornerback Josh Norman said. "The team meeting room always had DeAngelo's questions and jokes, now you go in there and it's just a straight meeting."
Williams' loud and seemingly constant laugh was endearing to fans, but it could grate others. And even though he became strangely silent with the media last season, it's not like he didn't have anything to say.
When asked what he missed about his former running back, Panthers coach Ron Rivera answered:
"Oh, just DeAngelo. Who he is. His unfiltered response to a lot of things. How he handles things, how he does things. He's just very blunt, very forward about things."
Then, Rivera added an important caveat:
"In a gregarious way."