Panthers' Stadium to Host The Untappd Beer Festival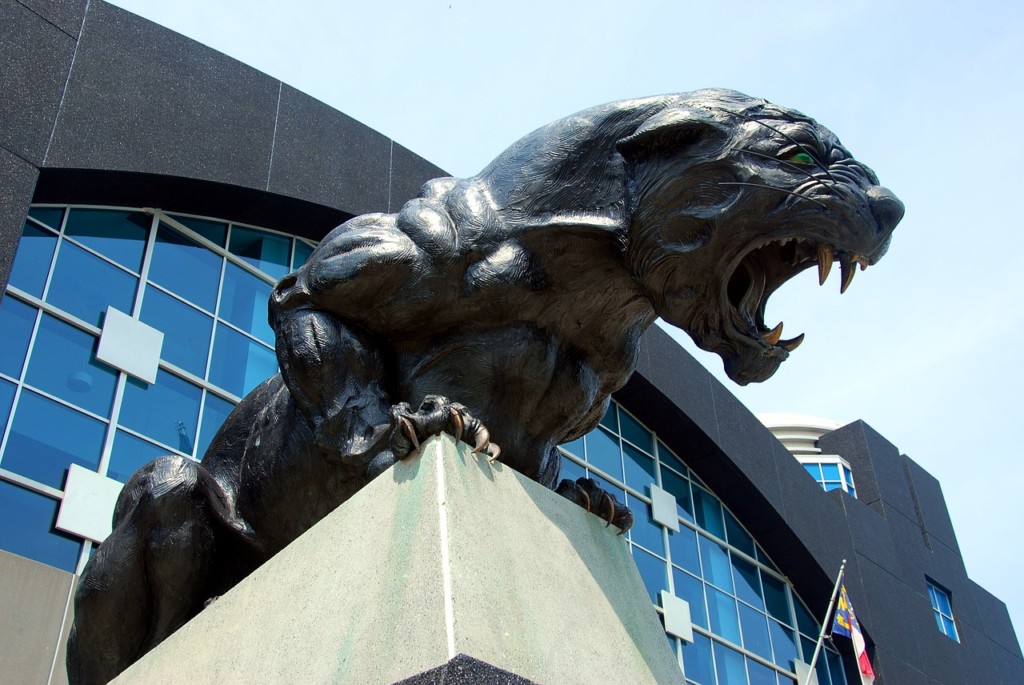 THIS FESTIVAL SEASON, beer enthusiasts can sip brews where few have before: on the Carolina Panthers' field.
More than 100 brewers will be pouring samples on the Bank of America Stadium sidelines at The Untappd Beer Festival (Level 1) on May 4. Tickets went on sale today for Panthers' permanent seat license holders and premium members of Untappd, the beer discovery app that is putting on the event. Tickets will be available to the public on Friday at 9 a.m.
A general admission ticket is $50 and gets you on the field from 4 to 8 p.m. An early access ticket for $65 gets you in an hour early, so you don't have to wait in long lines for the high-profile breweries that will be in attendance. Those include Modern Times of San Diego, WeldWerks of Colorado, and Decadent Ales and Alewife, both from New York.
Untappd is selling up to 15,000 tickets, 200 of which are VIP. For $200 each, these tickets get you access to the locker room for a private event from 3 to 8 p.m. A few big-name breweries will be doing special pours, including The Bruery from California and Dogfish Head. There will be food pairings and Untappd swag packs, and you get to hang out with the Untappd crew, including Greg Avola, the app's co-founder.
Until now, Bank of America Stadium has been mainly used for sporting events, but when David Tepper bought the Panthers in May, he pushed for more community events on the calendar.
"We want to transition our building from a sporting building to a multi-use destination site we can use to drive economic benefits to the community," says Scott Paul, vice president of stadium operations. "We think this partnership with Untappd is a good first step."
The festival is a not only a first for the Panthers, but also for Untappd. This is the first time the Wilmington-based company has hosted an event of this size. Both the Panthers and Untappd say they hope this is an inaugural event for Charlotte.
Untappd is aiming to have an even divide between in state and out-of-state breweries. "We wanted two things: to spotlight the beer scene in North Carolina and Charlotte, and we also wanted to bring breweries that may not normally be accessible to people in this area," says Trace Smith, Untappd's president and COO.
Breweries will bring two to four beers to serve in three-ounce samples. Untappd is also asking that brewers are there to pour themselves so attendees can talk to them rather than a volunteer. Also, each brewery is asked to serve one beer that's not hop heavy. "We don't want 100 breweries pouring 400 IPAs," Smith says.
Untappd users who check in and rate their beer on the app could pop up on the big screen of the stadium during the festival. A few bands, live music, food, and merchandise vendors will also be at the event.
As the date approaches, there will be additional brewery announcements and features added to the app to make the festival more interactive. For now, here's a list of committed breweries:
Birdsong Brewing Co.
Heist Brewery
Legion Brewing
Lenny Boy Brewing Company
Resident Culture Brewing Company
The Olde Mecklenburg Brewery
Town Brewing Company
Triple C Brewing Company
Wooden Robot Brewery
Legal Remedy
Bond Brothers Beer Company
Red Oak Lager Haus & Biergarten
Fiddlin' Fish Brewing Company
Hi-Wire Brewing
WeldWerks
The Bruery
Lagunitas
Thorn
Bold Missy
King Canary
New Anthem
St. Archer
Terrapin
Decadent
Alewife
Modern Times
Noble Cidery
Saugatuck Brewing
Trophy Brewing
Divine Barrel
Incendiary Brewing
Casita Cervecería