Panthers vs. Bills Tailgate Party, Draught Bar Opens, WelcomeFest, Maverick Rock Taco Beach Bash, and More – Aug. 7-10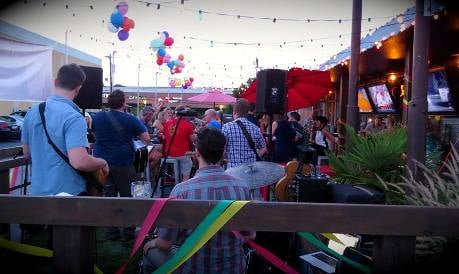 It's a festive next few days in Charlotte, and this list features more than 20 events, representing traditions, new beginnings, team pride, and all-around good times.
Thursday, August 7
Friday, August 8
[photo credit: Facebook]
Saturday, August 9
[photo credit: King Entertainment]
Sunday, August 10
Be sure to bookmark www.charlottemagazine.com/Blogs/Dusk-Till-Dawn to stay plugged into Charlotte's nightlife and social scene. Click here to sign up to receive the weekly Dusk Till Dawn e-newsletter. Follow me on Twitter @HollidayInk; email me at jarvish@grownpeopletalking.com.