Paper Towns Begins Filming in Charlotte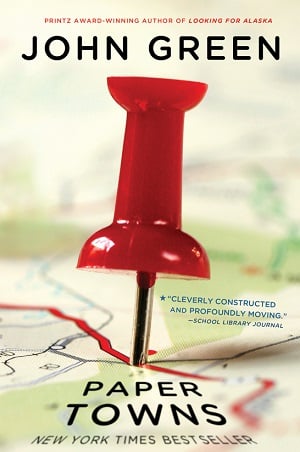 Paper Towns, a film based on the 2008 John Green novel, began filming this week in the Charlotte area. The book was the third young adult book written by Green. The author garnered popularity through both his YouTube vlogging and the success of the book The Fault In Our Stars, which was released as a film this year (and grossed more than $300 million).
Paper Towns is a fixture in high school and college classrooms. When it debuted, the book was No. 5 on the New York Times bestseller list and received multiple awards. Actors Nat Wolff and Cara Delevingne portray the leads in the film adaption, slated for a June 2015 release. Read the official description of the book, from the author's website:
Quentin Jacobsen has spent a lifetime loving the magnificently adventurous Margo Roth Spiegelman from afar. So when she cracks open a window and climbs back into his life–dressed like a ninja and summoning him for an ingenious campaign of revenge–he follows.
After their all-nighter ends and a new day breaks, Q arrives at school to discover that Margo, always an enigma, has now become a mystery. But Q soon learns that there are clues–and they're for him. Urged down a disconnected path, the closer he gets, the less Q sees of the girl he thought he knew.