Parking Lots and Jell-O Shots
What if all you did was tailgate? How would 15-1 look then?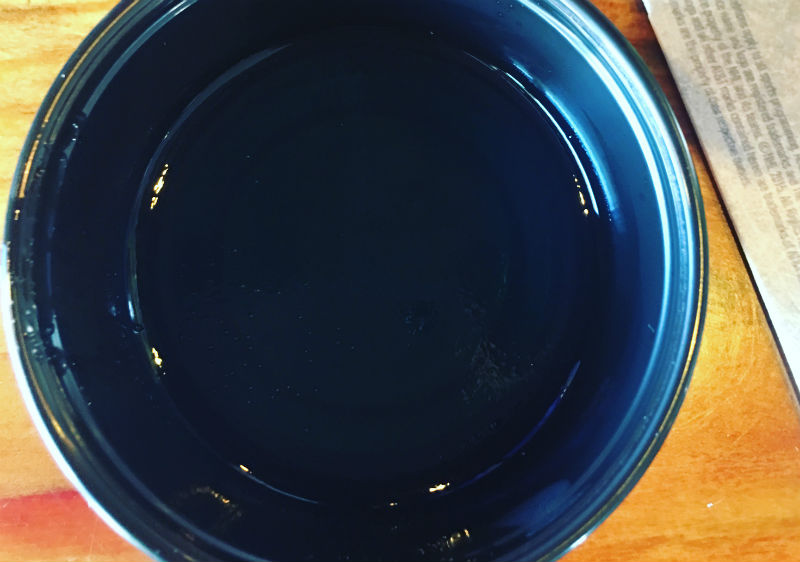 BEFORE THIS YEAR, the last time I tasted a Jell-O shot was in New Orleans on Fat Tuesday 2000. I'd just turned 20, and I was standing along St. Charles Avenue with a dozen friends from college watching a Mardi Gras parade. There was a bar in the nearby alley. When it opened at 11 a.m. sharp, my friend Jon walked into that bar. He came out holding a tray and shouting in his New Jersey accent, "Graaaaaffff! Jell-O shots!" and we all took two.
I'm a fairly quiet and reserved person, so I've always surrounded myself with friends like Jon, folks with big personalities and no fear of saying the wrong thing. And man, did Jon do a lot of that.
So here came the Philadelphia Eagles, Jon's favorite team, into Charlotte for a Sunday night game in October. Jon's 37 now. He's married. He owns a nice house in High Point. He has a 5-year-old boy named Jackson who wears tie-dye shirts and can name Phish songs within the first few notes. Even in fatherhood, Jon hasn't changed much. As we pulled into the parking lot outside of Bank of America Stadium, I warned Jon that we'd be tailgating with a few of my coworkers. He slapped me on the shoulder and promised to be on his "best behavior," but soon he was standing under a tent with a group of Eagles fans pouring shots of Fireball. "Graaaaafffff! Shots?"
At 35 years old, I mustered the courage to say no.
Tailgating is a favorite pastime, though. My family had season tickets to Redskins games for 40 years. Mom dressed from earrings to socks in burgundy and gold and we grilled sausages and hamburgers. Then we'd watch them lose and sit in Beltway traffic for hours. It was great!
Tailgating's never about football; it's about the people you're with. And tailgating for NFL games is sort of like going to your big, Southern Sunday lunch after church. Only you go during church.
For most games this year, I worshiped alongside senior editor Kristen Wile and her husband, Jon. For the home opener, we ate Bojangles'. For the second home game, I made a sausages, peppers, and onions tray, and we ate under the cover of an overhang to hide from the light rain. More people came. Adam Rhew, one of our writers, joined several times; he makes a good dip. Local chef Alyssa Gorelick and her fiancé, Andrew, joined for a few others; everything she makes is great. My mom came to town for the Washington game, and the Skins got whipped. Just like old times! My friend Cristina, a Wisconsin graduate, flew in to tailgate for the Green Bay game. She posed for a photo in a Cheesehead hat, but what we remember most is that the parking lots were full of Midwesterners and Southerners, fighting to see who could be more polite to the other.
When you love tailgating, road games leave holes in a week. That is, until one Sunday in early December, when my neighbor Zach told me that he and his business partner had purchased the bar and grill up the street, Joe Hooper's. He was inviting everyone from the neighborhood to his new restaurant that afternoon to watch the Panthers play at New Orleans. I invited a few friends, including writers Jeremy Markovich and Martin Rickman.
The Panthers fell behind 14-0. But on the first play of the second quarter, Cam Newton tossed a touchdown. Here came the sound of Zach's voice: "HEYYYYY! Jell-O shots!" and he tossed dozens of little cups around the bar.
It was a new tradition, Zach said, "Jell-O shots after every touchdown!"
I looked down and thought of my old friend Jon and our trip to New Orleans. Jeremy tweeted about the new tradition, joking, "Charlotte is a college town now." And in that comfortable bar with my friends and neighbors all around, I chewed down that jiggly, blue shot.
Then the Panthers scored five more touchdowns, which is entirely too many for a man in his mid-30s, I have to say.
Michael Graff is the executive editor of Charlotte magazine.