Party With the 'Best of the Best' This Thursday
Charlotte magazine's 2013 BOB Awards takes place May 23 at Label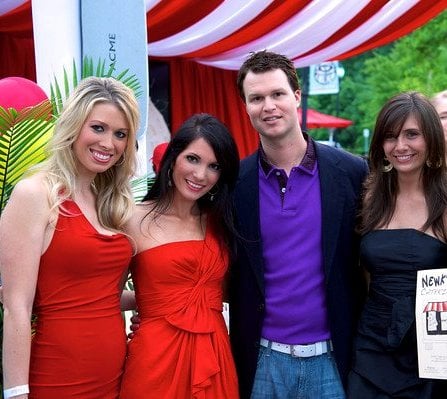 Over the course of weeks and months, editors made their picks and readers had their say, resulting in the 2013 Best of the Best (BOB) Awards issue of Charlotte magazine, which is the May issue you either picked up or read online since it was published. Now, it's party time—Thursday, beginning at 6:30 p.m.
I've attended the BOB Awards every year since 2006, and it's likely that you've gone before too. But for you BOB virgins, just know that the event isn't an awards ceremony—no one walking across a stage, accepting a trophy, and making speeches—it's a party. A party filled with great people, great food and drinks, live entertainment, and more.
One of the main reasons the BOBs is a great event (obvious potential bias aside) is because it features many BOB Award winners, so the food you'll enjoy comes from restaurants that have been deemed the Best of the Best of the past year. Bad Daddy's Burger Bar, e2 Emeril's Eatery, Sushi Guru, Queen City Q, Bean Vegan Cuisine, and Cantina 1511 are among the many restaurants that will be treating your palate.
The special entertainment will feature a magician, aerial performers, cancan dancers, and more, in addition to music. You can expect to see several local celebrities, media personalities, and Charlotte socialites in attendance. And the event is taking place at
Label
, BOB Award winner for Best New Nightclub.

Credit: Jon Strayhorn/Media Arts Collective
Come dressed to impress because not only will there be a red carpet and professional photographers at the event, but several photos will be included in the July issue of Charlotte magazine.
2013 BOB Awards
Thursday, May 23
6:30-9:30 p.m.
Label, 900 NC Music Factory Blvd.