People! Stop Electing Stupid People!
In Raleigh, food deserts run into cranial voids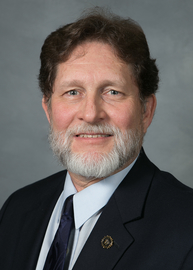 A couple of years back, a legislative committee researched and published findings on North Carolina food deserts, areas with high poverty rates and little or no access to fresh, healthy, affordable food.
The results were striking. The state had at least 349 food deserts, scattered across 80 counties, with more than 1.5 million people living inside the food desert zones—contributing to rising obesity-related health care costs and loss of productivity for employers. Representatives responded last year with a bill that would create a grant program for small retailers to install refrigerators in convenience stores that serve areas without grocery stores. The bill passed, and the money was allotted in this year's budget proposal.
The program remains in the House budget bill, which members will vote on this week, after it survived an assassination attempt by two legislators, one of them from Concord (from the N&O):
But Rep. Michael Speciale, a New Bern Republican, sought to remove the program from this year's House budget proposal. His amendment would instead direct the $300,000 to rural economic development grants.
"Not many people go to convenience stores to buy fruits and vegetables," Speciale said. "We go there to buy honey buns and Cokes."
Several other Republicans also said the produce program isn't an appropriate use of government funding.
"It's shades of Michael Bloomberg," said Rep. Larry Pittman of Concord, referring to the former New York mayor who tried to ban large sodas. "I don't think we need to be interfering with people's personal choices. I think it's a misappropriation of taxpayer funding and trying to be a nanny state" …
Speciale said he's skeptical that the program will work. "If people were willing to buy this stuff, it would already be in convenience stores," he said, adding that when stores do offer fruits, "they're sitting there rotting."
Taxpayers shouldn't pay for refrigerators to preserve fruits and vegetables that convenience stores don't sell because they go bad without refrigeration. Why? Because people don't go to convenience stores to buy fruits and vegetables, and when fruits and vegetables are available, they go bad. Genius.
Now, we could talk about the corrosive and illogical actions that stem from free-market extremism. We could lay out more evidence that lack of access to healthy, affordable food leads to higher obesity rates, which in turn manifest as a genuine risk to public health. We could examine just how consumer choice works in an ideal economy. We could talk about all kinds of things.
But really, it all fades in the face of a basic fact: A lot of the people North Carolinians have elected to represent them in Raleigh are really, really stupid. Voters should stop electing stupid people to public office. Sadly, to do that would buck the trend.