Perfect Places To Incorporate Your Event Theme
...without going over-the-top.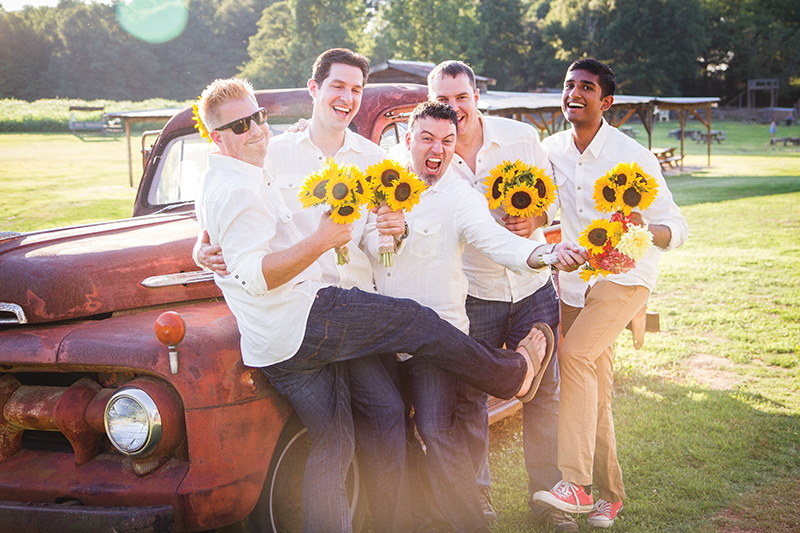 Before invitations are ordered, entrees are tasted, and linens are selected, one of the first to-dos of planning any successful event is deciding on a theme.
In a world of Pinterest and hashtags, narrowing down a cohesive look for your big event – whether it's a bat mitzvah, wedding, or corporate function – can seem overwhelming. Instead of stressing as you choose between "country club prep" and "rustic chic" when you're really not drawn to either, take some time and ask yourself a few simple questions first. What's your style? What colors are you drawn toward? What kind of vibe do you want your event to have?
Before ordering 200 mason jars and burlap table runners, you'll need to decide on a general aesthetic that fits your personality, as well as the personality of the event itself. If you love bright lights and the big city, but you're planning an intimate 50th anniversary party for your grandparents, it might not make sense to host a cocktail hour at Fahrenheit's rooftop bar.
So whether you love the idea of donning Kate Spade heels at a stylish soiree Uptown or you are set on planning a laid-back, outdoor event, pick something that captures the character and essence of the guest of honor.
Once you've decided on the overall look of your event, find little ways to incorporate your theme. Not every element needs to shout "I love glitter!" or "We're so outdoorsy!" Instead, subtly mix in your event's style and colors for a cohesive look.
Here are four perfect places to incorporate your theme without going over-the-top:
---
1. Venue
Your venue sets the stage for your theme, and in a city like Charlotte, you have access to a variety of venues catering to different styles. Planning a formal, evening wedding? Try the Ritz-Carlton Ballroom. Looking for a casual outdoor venue for a friend's birthday party? Check out Daniel Stowe Botanical Garden. Don't make the mistake of trying to force a theme onto a venue. Barn doors and barbecue simply don't work at the Charlotte City Club.
SEE ALSO: Find the perfect venue for your style
---
2. Stationery
The right stationery sets the tone for your event, and it gives guests not only the basic details, but also suggestions about formality and color. Have fun with your paper products, but make sure they work with your day-of style. Hand-drawn flowers on DIY invites are great for a vintage affair, but they don't work for a black-tie event.
---
3. Flowers
Flowers and centerpieces are an easy place to showcase the overall look of your event. Choose seasonal blooms to keep prices down, and make sure to provide your florists with your color scheme. Ranunculus with greenery looks stunning for a casual, garden event. Try peonies and hydrangeas for an elegant look perfect for weddings and sweet sixteen parties, and consult classic roses for something more formal.
---
4. Food
When it comes to choosing the right appetizers and entrees for your party, you'll need to consider more than just taste (although that's important!). Pick dishes that work with the season. Watermelon pops, pulled pork, and fresh fish work well for summer events, while heartier dishes, such as butternut squash soup and filet mignon with twice-baked potatoes fit fall and winter parties.
SEE ALSO: 5 Wedding Food Trends That Challenge Tradition
---