Perspective: A Regular Wonder Woman
Who we are, and who we pretend to be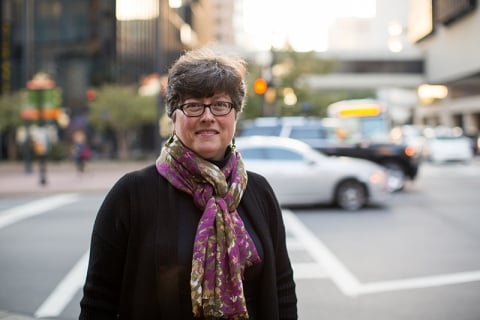 EVERY NOW and then, someone reminds me that I am not, in fact, Wonder Woman.
Whoa. Really?
And here I thought I was doing a pretty good job of Tackling All Things That Need to Be Tackled. (In running shoes, not high-heeled boots, for heaven's sake. Apparently immortal superheroines don't sprain their ankles.)
Halloween is full of people pretending to be something they're not. Every year, my neighbors and I watch hundreds of trick-or-treating magicians and ninja warriors and bumblebees flow up and down the streets of Plaza Midwood, shouting and laughing as they dash through the dark and into the light of the next front porch. Some of the older teenagers skip the costume and collect their treats in pillowcases, the lure of candy too powerful for the adults they're becoming. They'll be at home gorging on Twix and Reese's cups soon, like the others.
If you could be anyone you wanted, who would it be?
It's easy to be Wonder Woman when you have to spend only an evening saving the world. It's fun to imagine slinging webs when the only thing tingling your Spidey sense is a fellow tween trying hard to be undead.
Trying to be someone else can be fun for a while. Maybe you'll find superpowers you didn't know you had. But you don't have to be a superheroine—you're enough as you are.
ALIX FELSING is an executive coach, teacher, editor, and former journalist. She helps people navigate change more effectively. Reach her at alix@alixfelsingconsulting.com.