Perspective: One Bite at a Time
A sweet reminder of the joys of perseverance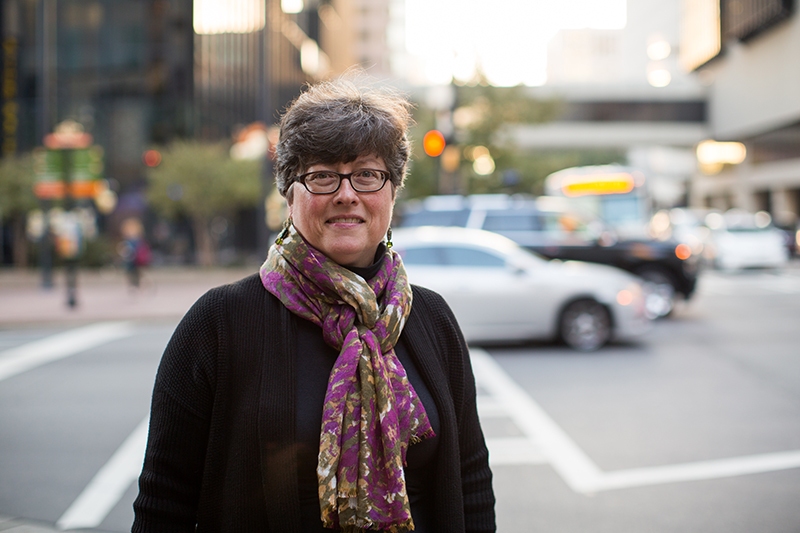 THE SHEET CAKE AT CHURCH had an elephant on it. And standing nearby was one proud Jean Raley-Dennis, celebrating her new associate degree in nursing.
"Jean, what's up with the elephant?" I asked.
Her answer turned out to be a story that shows how much you can achieve when you break down big, overwhelming challenges into smaller pieces. And how the right words at the right time can keep someone else afloat.
Jean was a veterinary technician when, at age 40, she decided to go to nursing school. She spent a year taking the prerequisites, and got tangled up in microbiology. "My anxiety was through the roof," she recalls.
Jean's wife, Terry, put her hands on Jean's shoulders. "OK, look," Terry said. "How do you eat an elephant? One bite at a time."
The saying became their touchstone through that year of prerequisites and the two years of nursing school that followed. Jean wrote it on Post-it notes and put them on all the mirrors in the house. Test after test after test, she studied and failed and studied and tried again until she got it right.
"You don't just quit," Jean says. "You choke on the elephant. You spit it out. You take a smaller bite and keep chewing."
Terry surprised Jean with the sheet cake when she graduated in December from Central Piedmont Community College. The elephant on it was missing a bite-sized piece.
"I just about cried, I was so touched," Jean says. "It was hilarious. It was so perfect. It was the theme for three years of our lives. It was a team sport. It was just as much her accomplishment."
Jean is working as a certified nursing assistant, and studying for her registered nurse exam. She's already decided to keep going for her bachelor's degree and then a master's degree.
One bite at a time.
"You don't let go of a lesson like that," Jean says.
ALIX FELSING is an executive coach, teacher, editor, and former journalist. She helps people navigate change more effectively. Reach her at alix@alixfelsingconsulting.com.